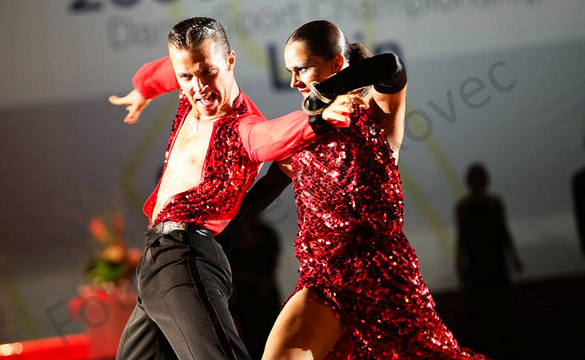 A couple of Bay Area teens are getting ready to rumba, jive and cha-cha-cha their way to an international title.
San Jose's Eric Rosenberg, 14, and Novato's Nicole Akhmerova, 13, are headed to Moscow this weekend for the International Dancesport Federation's world championships. To put it into perspective, it's the dancing world's version of the Olympics.
Rosenberg and Akhmerova will face off with 62 couples from 31 countries in the 14 - 15 age group.
Rosenberg is a freshman at Bellarmine College Prep in San Jose. He started dancing at age 5, entering competitions all over the country.
It was only two years ago that he was teamed up with Akhmerova. She is an eighth-grader at Sinaloa Middle School in Novato. Akhmerova has danced for years, but never had a real partner until she met Rosenberg.
While dancing can be intimate, both Rosenberg and Akhmerova made it clear to the San Jose Mercury News, they're just friends.