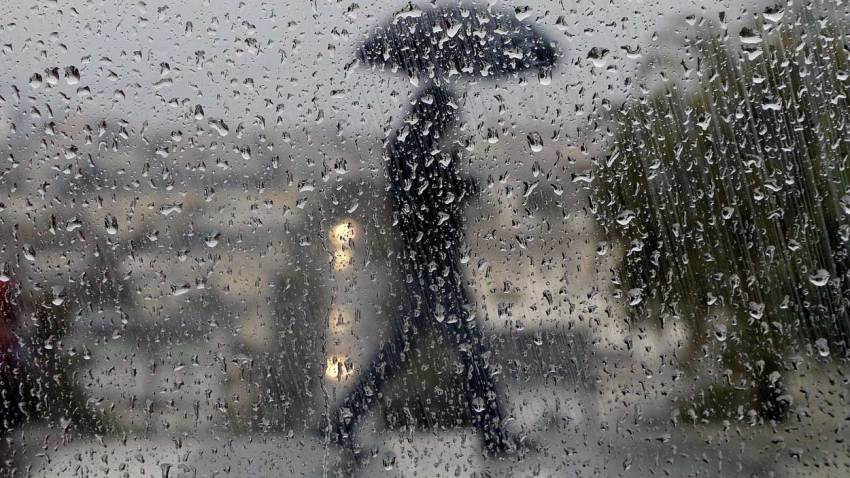 Spring arrives on Monday, but the Bay Area won't be soaking in sunshine and warmer temperatures. Folks will be soaking in more rain.
A string of storm systems this week will once again douse portions of the Bay Area, bringing even more precipitation to a region that has been saturated with much-needed rainfall after five years of devastating drought.
During this year's rainy season, Bay Area rainfall totals have topped out anywhere from 120 to 173 percent of average. As of Sunday, Santa Rosa had accumulated 52.71 inches of rain this winter in comparison to the average mark of 30.52 inches of precipitation.
San Francisco had received 27.75 inches of rain compared to the average standard of 19.93 inches. Oakland had welcomed 24.29 inches of rainfall, a mark that is more than seven inches above its average. Livermore's 22.10 inches of rainfall this winter is 9.06 inches above its average mark. Portions of the South Bay such as Mountain View and San Jose have only collected roughly 15 inches of rain this winter season as of Sunday, but those marks are still above the average standard by more than two inches.
Scattered showers and even periods of heavy downpours early this week could bring up to threes inches of rain to the North Bay mountains and the Santa Cruz Mountains by Tuesday afternoon. Most parts of the Bay Area will receive less than one inch of rain after the early systems pass through the area.
A chance of rain will linger into Wednesday before subsiding by Thursday, but another storm on Friday could pack even heavier pockets of moisture.
The expected spring showers could also deepen the Sierra Nevada snowpack, which is already well above seasonal averages. Snow levels across the Golden State are 166 percent of average as of Sunday.