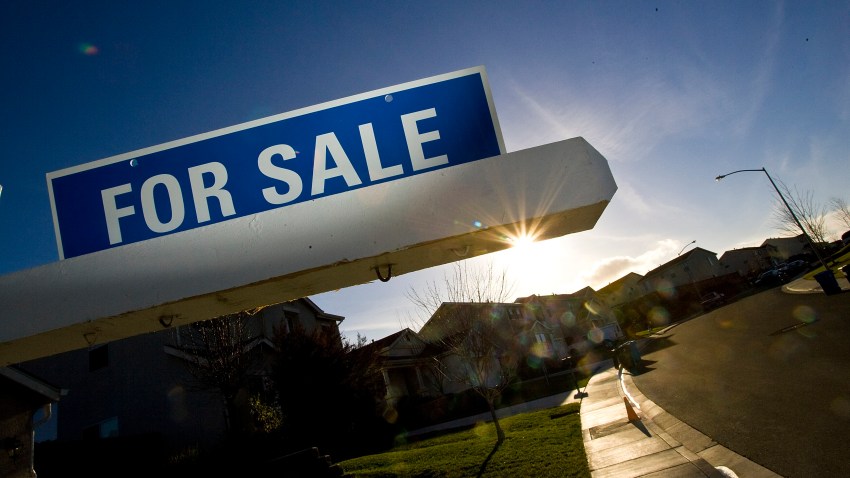 Supply and demand economics are escalating housing prices across California, particularly in the Bay Area.
In June, the state's median home price was $555,150, representing a 0.9 percent increase from May and a whopping 7 percent jump from June 2016, according to a new report by the California Association of Realtors.
In the Bay Area, meanwhile, housing supply cannot keep pace with job growth, hiking up prices.
The local median home price climbed to $908,740, a 1 percent bump from May's $899,730. But, at just shy of a million dollars, that price tag is 7.9 percent higher than June 2016's $841,960, outpacing the statewide cost increase.
A closer look at the report's year-over-year sales growth reveals that Santa Clara County's median home price jumped 12.6 percent to $1,182,500 while Alameda County's rose 12.1 percent to $900,000. It increased 9.8 percent to $1,433,750 in San Mateo County, 8.8 percent to $1,469,000 in San Francisco County and 5.6 percent to $660,000 in Contra Costa County.
In June, the Inland Empire saw California's largest year-over-year sales increase at 10.4 percent to $346,380, and was followed by the Los Angeles metro area at 8.3 percent to $500,240, which demonstrates the marked difference between home prices in the Bay Area and elsewhere in the state.
"A lack of available homes for sale continues to be the largest single factor influencing California's housing market," said Geoff McIntosh, president of the California Association of Realtors.
In June, San Francisco County also came in first in terms of average price per square foot: $909. It was followed by San Mateo County at $848 and Santa Clara County at $662 per square foot. In comparison, California's average was much lower at $270, the report said.
The report further shows that the median amount of time a property spends on the market has fallen to 22.4 days in June. One year ago, that was 27.1 days. Last month's gains come second only to May 2004 when a house was sold after spending 21.9 days on the market, the report said.