On June 21, 24-year-old Sean Lopez was driving from his hometown in Southern California to Portland, Oregon where he hoped to explore new opportunities playing music. Sharing the journey with him was his constant companion of the past five years: a small white terrier named Yippy.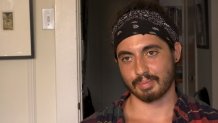 "I mean, that's like my best friend, you know what I mean?
Originally, Lopez said, his route was going to take him well east of San Francisco but, on a whim, he decided to make a quick detour through the city.
That "quick" detour has now lasted three months.
That's because on their first night in the city, Yippy got out of the car and disappeared. Lopez hasn't seen him since.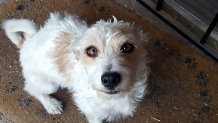 "I was just running around the neighborhood yelling, panic mode," he said.
Lopez spent those first couple of days scouring the Ingleside neighborhood by day and sleeping in his car at night. But with little money and zero connections in the city, he wasn't sure how long he could keep up the search.
Good thing, then, that was when he ran into Veronica Fagan.
"I was on my way to Whole Foods when I saw him walking down the street," Fagan said. The "lost dog" sign Lopez was holding caught Fagan's attention. The dog-walker had helped other people in the past find lost pets. Lopez's unique situation, however, meant that if Fagan were going to help, she'd have to do more than just post some flyers. So, she told Lopez he could crash on her couch while he searched for Yippy.
She wasn't the only one.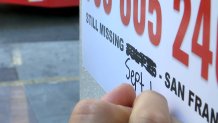 "People were just like, 'Oh you can stay here' or 'I know somebody that has an open room over here' so that's never been a problem for the entire time I've been here," Lopez said.
"I feel compelled to do it," said Stacy Kirschbaum, another dog-walker who has let Lopez sleep on her couch. "I'd hope someone would do it for me."
What's more, the team of dog-lovers who took on Lopez's cause have given him gift cards for food, paid for fliers to be printed, kept an on-line map of all the streets they had canvased, and contributed to a Facebook group detailing their efforts.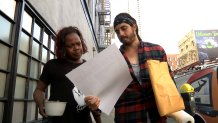 Lopez admits he couldn't keep searching for Yippy without their help. "They're amazing, it's kind of introduced me to a side of humanity that I've never seen before. I knew it existed but never experienced it first-hand."
The volunteers say they are committed to helping Lopez as long as he wants to keep searching for Yippy.
He just hopes it won't be that much longer.
"I'm here 'till I find him. Can't leave, he's part of the journey," he said. "I'm not leaving 'till I find him."