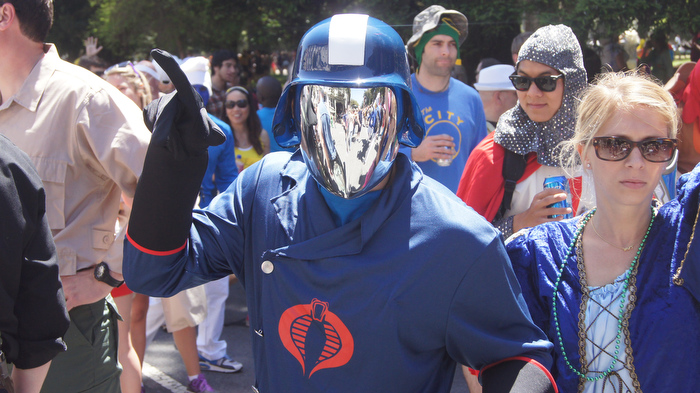 Would you like to sponsor your very own long-running, costume-clad, drunk-laden footrace? If so, Bay to Breakers would like to talk to you. Immediately.

The San Francisco tradition, which will see its 102nd stampede from downtown to the end of Golden Gate Park, is sponsorless after Zazzle, a Redwood City-based website for custom shirts and mugs, pulled out, according to the San Francisco Chronicle.

Zazzle did not comment on their withdrawal, the newspaper reported.

The sponsorship cost anywhere from $250,000 to $500,000, the Chronicle's sources say. But the cost of the race is closer to $1 million.

The race is put on by Anschutz Entertainment Group, which is owned by Denver billionaire Philip Anschutz, who also owns arenas, sports teams and football stadiums on multiple continents.
Follow NBC BAY AREA for the latest news, weather, and events: iPad App | iPhone App | Android App | Facebook | Twitter | Google+ | RSS | Text Alerts | Email Alerts
Copyright FREEL - NBC Local Media