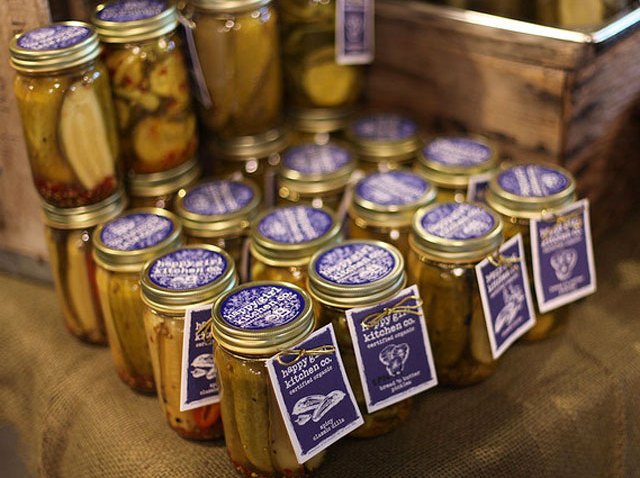 Who makes their own jam or butter these days or pickles their own veggies? Most people would say, "not me" but there's a festival happening in Oakland starting today that's aiming to change that frame of mind and bring back the traditional comforts of food preparation.

The Eat Real Festival at Jack London Square in Oakland is billed as an urban food extravaganza that's trying to change the modern thought that good, fresh, fast homemade food is hard to make.

Now in its second year, the Eat Real Festival showcases do-it-yourself food preparation and hands-on demonstrations. Experts will be doing food demos on everything from how to make your own butter or sauerkraut, how to grow your own urban garden and pickle the veggies, and even how to butcher your own pig or steer.

OK, a butchering display might be a little hard to stomach. But there are plenty of milder demos involving animals, like how to milk goats and raise your own chickens.

The founder of the Eat Real Festival, Anya Ferland, says the goal of the event is to "to take fast food and make it real."

"In America, we're losing track of how to feed ourselves," Ferland said. "We want to show people a different way to eat ... a delicious, affordable way to eat."

The Eat Real Festival is free and the food is all "priced in the fast food zone," Ferland says. There are also musical acts on three different stages. It kicks off at 2 p.m. Friday at Jack London Square in Oakland and runs through Sunday. About 100,000 people are expected to be at the event.
Photo from Vera Yu and David Li via Flickr