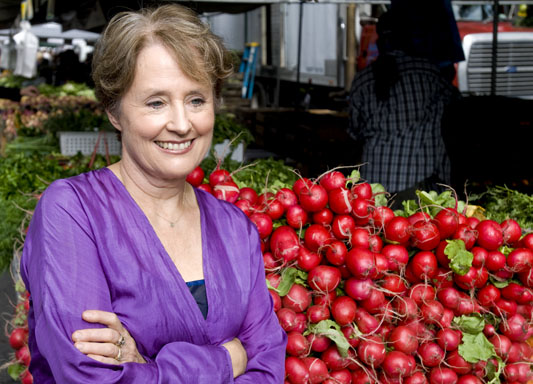 Friday is the last day of service for Cafe Fanny, the 28-year-old Berkeley eatery owned in part by Chez Panisse restaurateur Alice Waters.
A senior staff member said the reason given for the abrupt shuttering was that the San Pablo Avenue mainstay was not financially viable.
Cafe Fanny was opened by Jim Maser and his sister-in-law Alice Waters in 1984. The abrupt closure of the cafe almost three decades later blindsided both customers and employees.
The San Jose Mercury News reports, employees were informed of the closure only Thursday. Locals say they can't understand how such a busy cafe can go under.
Waters and Maser posted a statement about the closure saying, "It is the right moment in time to explore new possibilities for this small space that can still house the romance and idealism of the original."
The original, Waters disciples and fans of French cinema will note, was named for the heroine in a trilogy of films from Marcel Pagnol — of whom Waters is a well-known fan.