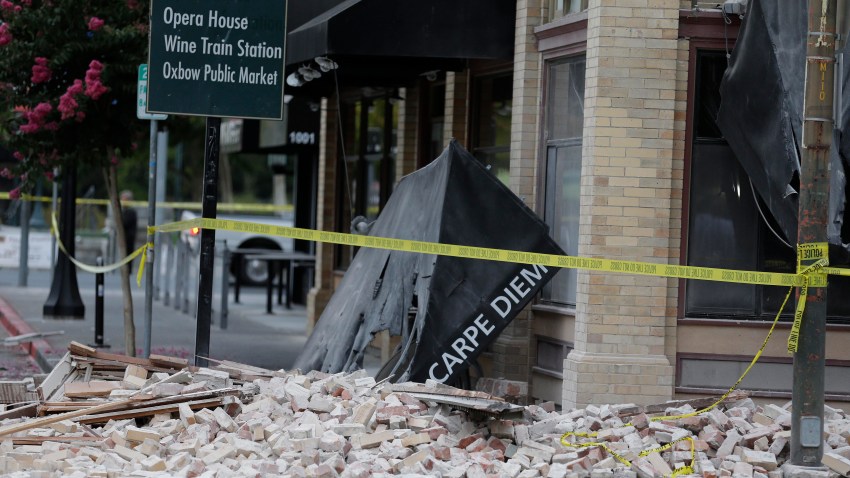 Napa Valley residents making repairs to their homes after the 6.0-magnitude earthquake that struck near American Canyon early Sunday should only hire California-licensed contractors to avoid being scammed, according to the Contractors State License Board.
"Unfortunately, unlicensed - and sometimes unscrupulous - people show up shortly after natural disasters and try to take advantage of victims at a vulnerable time," CSLB Registrar Steve Sands said in a statement. "Now, more than ever, homeowners need to be cautious about hiring reputable people to repair their property."
Violators face a potential felony charge that includes up to 16 months in prison and a fine of up to $10,000, according to the CSLB.
The agency advises residents to not rush into repairs, check contractors' licenses and photo IDs to ensure their identity, to not pay more than 10 percent as a down payment and to get multiple bids for repair work.
The CSLB also reminds residents to make sure the contractor obtains all necessary permits and inspections from city or county departments for construction or installation of air conditioners, heaters or water heaters.
Residents can visit the CSLB's website at www.cslb.ca.gov or www.CheckTheLicenseFirst.com or can call the agency's automated assistance line at (800) 321-2752 to check the background of their contractor. As of Monday, a special CSLB disaster hotline will also be staffed on weekdays between 8 a.m. and 5 p.m. at (800) 962-1125.