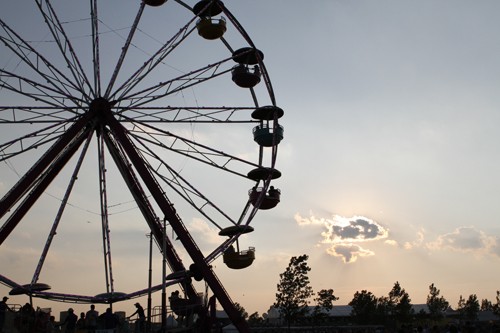 Things fall apart, including holiday Ferris Wheels.

A "big chunk" of the Ferris Wheel at the San Jose Winter Wonderland fell off of the ride on Sunday, according to The San Jose Mercury News.

Nobody was injured, including the two passengers on the ride at the time.

It appears a rivet that attached some LED lights to the ride came loose. What fell was a box attached to an eight-foot string of LED lights. The box fell and knocked loose a 10-inch piece of fiberglass from a carriage, according to Butler Amusements, which operates the 20 rides which mark San Jose's holiday downtown.

The company has had a perfect safety record to date, and is working to secure the ride, according to the newspaper.
Copyright FREEL - NBC Local Media