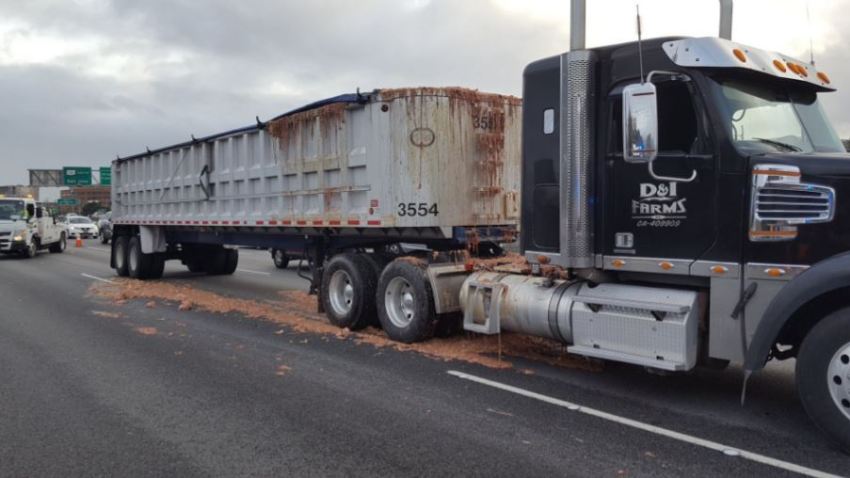 We hope you have a strong stomach – you'll need one to read or watch this story!
A big rig spilled chicken parts all over Highway 101 in San Mateo, closing lanes for about half an hour.
California High Patrol, Redwood City tweeted out a little before 4 p.m. that the truck had spilled part of its load, closing three right lanes.
CHP said the truck stopped abruptly due to traffic stopped ahead and the load shifted forward, spilling over the front.
Around 4:17 p.m., CHP tweeted that all lanes were open. "Drive safe, it's raining in the area as well." The tweet warned evening commuters.
Traffic delays are expected during Thursday evening's commute on Highway 101.[[405532875, C]]