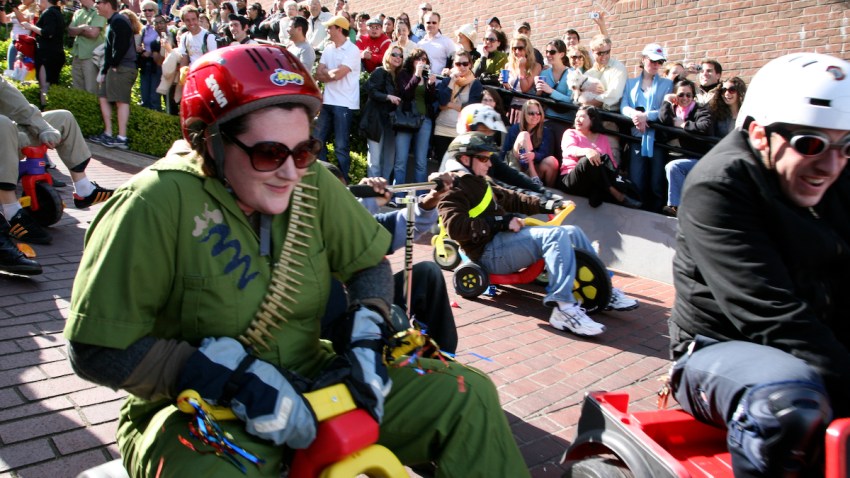 Once the church services are complete and the Easter ham is back in the fridge ready for leftovers, there is one more Easter Sunday tradition for folks to enjoy in the City.
It's a part fun and part flash mob event called "Bring Your Own Big Wheel."

Hundreds of people strap themselves onto a Big Wheel or tricycle and race down Potrero Hill. Thousands turn out to watch the festivities which happens rain or shine around 4 p.m at the intersection of Vermont and 20th Streets, which to locals is the real crookedest street.
Donations are accepted. The waiver is required.

If your Big Wheel survives the ride, the San Francisco fire department will be on site to accept donations for kid use.
Hand made trophies and an Easter tale for the ages are the reward for the trek down the hill.