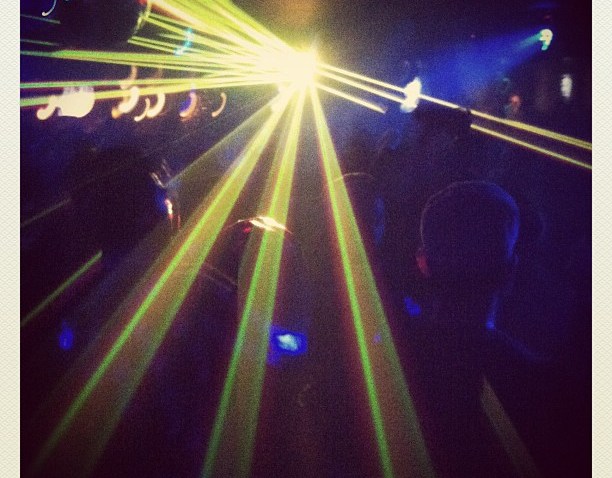 A rave party, black listed from the bay area since 2010 is making a comeback this Saturday when its pulsing lights and pounding music hit a crowd of about 12,000 at Oakland's Oracle Arena.
The Mercury News reports, POP2012 is this year's edition of the infamous event that went on hiatus after it was driven out of the Cow Palace in May 2010.
Two young men died from taking MDMA, known as Ecstasy, at least eight were sickened, and police made about 70 drug arrests among the more than 16,000 in attendance at POP2010.
The trouble prompted hard talk from politicians and calls to ban raves at such publicly owned facilities as the Cow Palace.
Cow Palace officials stopped short of banning rave-type events at the venue.
That changed after another electronic music event in October 2010, Subsonic Spookfest, ended with a round of drug- and alcohol-related hospitalizations. The Cow Palace board voted in November 2010 to enact a rave ban, which remains in effect.
Assemblywoman Fiona Ma, D-San Francisco also proposed a bill that sought to ban raves at publicly owned venues.
But facing backlash from the entertainment industry, she settled for a law requiring risk assessment of big events.
Legislation from state Sen. Leland Yee, D-San Mateo/San Francisco, that proposed giving local officials more control over the Cow Palace also petered out. Yee plans to gut the bill and re-purpose it, according to his staff.
Jason Sperling, owner of POP2012 event promoter Skills DJ Workshop, told the paper "management philosophy" hasn't changed since POP2010. Sterling said the company has always been committed to safety and works closely with police.
They provide free water, cooling-off areas and medical care to revelers, who must be at least 18 to attend. This year's event will even have a new text message system for people to report problems.
Event tickets were selling for $75 on Friday, according to Ticketmaster's website.