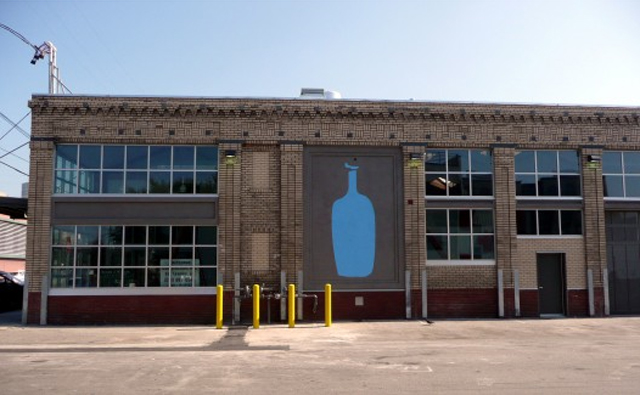 Blue Bottle is set to open its new roasting facility and coffee empire headquarters on Monday, just a stone's throw away from Jack London Square, and in the city where it all began for the popular coffee roaster, according to SF Eater.

"dear oakland, sorry it has taken so long, but please join us for coffee monday the 19th," Blue Bottle tweeted Friday.

The one problem: like most places in Oakland Blue Bottle's new headquarters, located at 300 Webster St., won't stay open late, or even into the early afternoon. Initially the cafe will be open on weekdays only from 8 a.m. to 2 p.m.

Oaklanders needing their Blue Bottle fix after work will either have to trek across the bridge into the City or head to the Lake Merritt area and hope the small, but quaint, Cafe 504 is serving Blue Bottle and not Ritual on the day they go.

Still the company's headquarters is something to behold. Besides hosting an on site roasting facility and a cafe, the warehouse is draped with a gigantic Blue Bottle logo and it is part of the most recent revitalization effort of the Jack London Square area.

The market is currently undergoing a $300 million overhaul that will eventually host a marketplace three times the size of the Ferry Building as well as several restaurants.