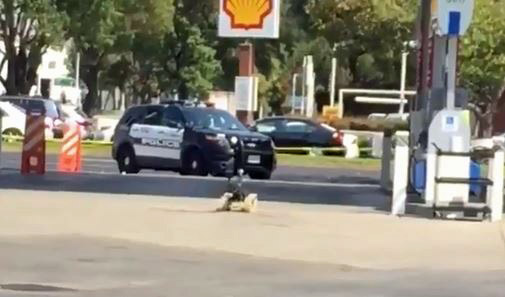 Pleasanton police, investigating a suspicious object Sunday at a Chevron gas station, said the area was deemed safe. The object turned out to be an electronic anti-theft device.
Police first reported the incident on Twitter about 1:30 p.m. at the corner of Hopyard Road and Owens Drive. The Alameda County Sheriff's Office bomb squad was called to the scene to investigate, police said.
The bomb squad deployed a robot to check out the suspicious object, police said. It was deemed safe about 1:50 p.m.
No further details were available.