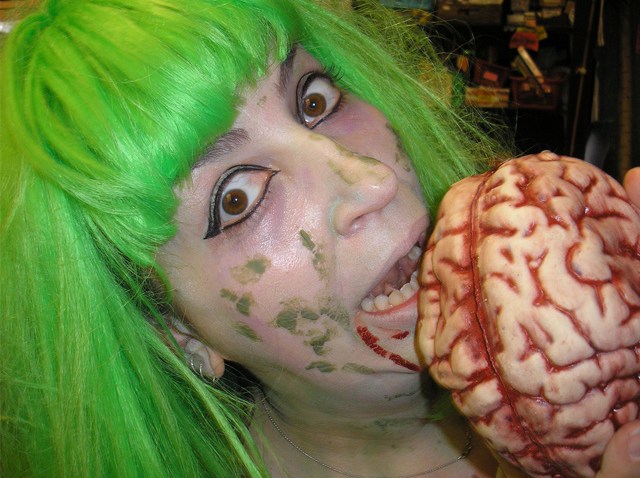 The San Francisco Police Department has released preliminary figures for the number of arrests made in the Castro and Mission districts during Halloween festivities Saturday night.
According to early reports, there were eight total arrests in the area, with most occurring in the Castro district, police said.
Five arrests were for public intoxication, one for possession of an illegal weapon, one for battery and one for driving under the influence.
The Castro district has historically been problematic on Halloween. Five people were stabbed there in 2004 and 2005, and nine people were shot in 2006.
Although no streets were closed for Halloween celebrations this year and citywide safety campaigns have been implemented since 2007, the Castro was expected to be a popular destination and potentially rowdy area.
Even before we knew there wouldn't be a Bay Bridge this weekend, San Francisco seemed to put a very unwelcome mat for Halloween revelers.
"We want to make sure that people are able to come to our city and enjoy the things that we have to offer, and we definitely want to make sure that our residents get to enjoy the festivities, but we want them to do so in a safe manner," Chief George Gascon said.

There have been problems historically on Halloween in San Francisco, particularly in the Castro District where five people were stabbed in 2004 and 2005, and in 2006 when nine people were shot.

In response to the violence the city launched Home for Halloween campaign, which started in 2007.

Since the campaign was instituted, there have been no major acts of violence reported in the area the past two years, and Dufty said "we really feel like we're building on top of that success."

The main event during last year's holiday, the San Francisco Halloween Festival, a free event in the Lot A parking area near AT&TPark, will not be returning this year because it was poorly attended and distracted from other law enforcement efforts in the city, San Francisco Supervisor Bevan Dufty said.

However, he said curbing rowdy celebrations in the Castro District has been beneficial to other businesses throughout the city.

"One of the things that happened two years ago when we didn't have any celebration in the Castro was that parts of San Francisco and the Bay Area where clubs and venues that had never done business on Halloween, and weren't in the game so to speak, knew that was their year," Dufty said.

"Many venues have gotten involved with hosting Halloween events, so people have lots of fun opportunities as adults or as families with children throughout the Bay Area," he said.


Bay City News