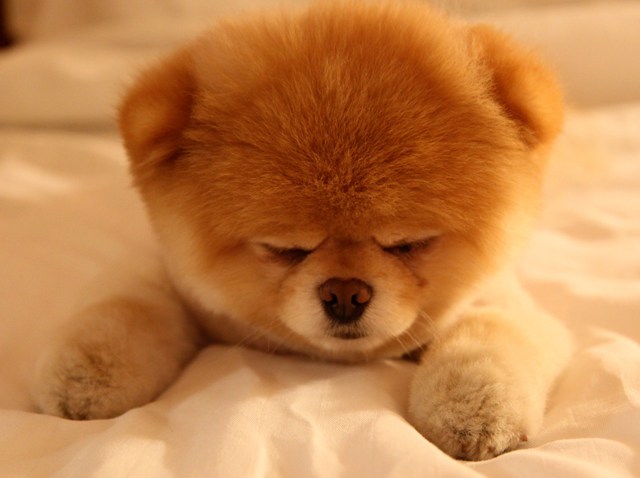 The world's cutest dog is bringing his book tour to San Francisco Wednesday night, and he won't have to travel far for this public appearance since he lives in the City.
If you haven't heard of him yet, he's an adorable Pomeranian with a fluffy head and bear-like look.

He claimed his fame on Facebook when his owner, a woman who calls herself J.H. Lee started a page so that she could post photos of her new puppy to share with her friends. All of a sudden the likes started pouring in. Now, 1.9 million Facebook fans later, Boo has himself an audience.

The next step for Book was a book deal.
"Boo, The Life of the World's Cutest Dog" is now available.

Thursday's launch party is being held at San Francisco's W hotel where the W is expected to roll out the red carpet for internet sensation.

W reps said they are happy to welcome Boo for the party, but add pets are always welcome with its P.A.W. program (Pets Are Welcome).
Four-legged pets get a pet toy, treat, W Hotels pet tag and clean-up bags upon check-in. In-room, guests will find a custom W pet bed, food and water bowls and special treats at turn-down.