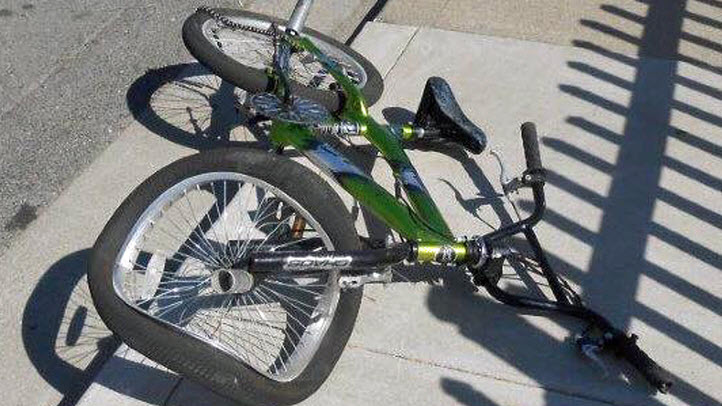 A 10-year-old boy suffered a concussion Saturday afternoon when a vehicle hit him as he was riding his bike in front of his home in Antioch.
At about 2 p.m., the boy was riding his bike on Bart Avenue when someone drove up behind him and hit his bike with their vehicle before driving away toward Marie Avenue.
The vehicle dragged the boy's bike underneath it.
Police said that the boy was knocked off the bike and did not end up under the vehicle, but he suffered multiple injuries including the concussion.
Police said the boy was taken to a hospital.
The vehicle is described as an older gray sedan similar to a Honda Accord. Police said the vehicle may have tinted windows and may have damage to the front end or right side.
Anyone with information about the location of the vehicle or the identity of the driver is asked to call police at (925) 778-2441 and refer the information to Officer McElroy and to case No. 17-10545.