An NBC Bay Area hidden-camera investigation provides a rare glimpse into a rising surge of criminal activity across San Francisco that continues to prey on the city's most famed landmarks and popular tourist destinations. San Francisco's nearly 30,000 car break-ins last year shattered previous crime records and illustrate an organized and elaborate crime operation that law enforcement calls an "epidemic."
It happens in seconds. A tap on the glass, a quick grab into the car. In less time than it takes to read these words, valuables vanish from a car: laptops, phones, passports.
Alamo Square, the famed home of San Francisco's Painted Ladies, is ground zero.
'It's a Real Black Eye'
"They come in, drop the car off, just quickly run up and go take a picture, and the next thing they know they come back and their windows are smashed," said one car break-in victim, who did not want to be identified for fear of his own safety.
Over the past two years, he has provided police with video of at least 50 car break-ins, recorded with his own home surveillance cameras.
"It's basically one per week," he said.
He showed NBC Bay Area video of a vehicle that pulls up alongside a parked car in the middle of the day. As people mill around and take pictures of Alamo Square, a man jumps out of the car, breaks a window, and takes as much as he can carry. In another video, a thief dives into a car through the broken window - his legs dangling in the air – as he grabs at the contents inside.
"It's a real black eye," said the man who recorded the crimes. While he has been able to capture the crimes on video, he said he is frustrated at how few burglars police catch and lock up.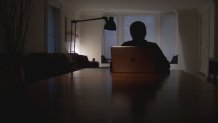 Car Break-Ins Reported to San Francisco Police
2014: 22,029
2015: 26,040
2016: 24,624
2017: 28,984
(source: San Francisco District Attorney's Office)

Of the nearly 30,000 car break-ins in San Francisco last year, the police department made arrests in just 1.7 percent of cases, totalling 790 arrests, according to data provided by the police department and district attorney's office. Of those taken into custody, most were never sentenced to jail time.
The NBC Bay Area Investigative Unit outfitted a car with four hidden cameras to expose just how quickly someone can break into a car and get away. Belongings were left visible inside the vehicle to mirror the average car break-in scenario. The car was parked along a busy stretch of Geary Street near Japan Town for less than three hours before two men broke in at 9:20am. Click the video below to watch the smash and grab from four different angles.
'The System Needs to be Tweaked'
"We've seen a dramatic increase in both the numbers of incidents as well as arrests," said Lieutenant Mike Nevin, who heads the investigations team at San Francisco's Northern Police Station.
Nevin, who has served with the department for nearly 23 years, also oversees the team of plain clothes officers who regularly conduct stings to catch those committing car break-ins.

Asked if he thinks the current system of catching and prosecuting criminals is broken, Nevin said "I believe the system needs to be tweaked. That's for certain."
The police department unveiled a new plan in January which puts more officers on the street, including undercover detectives.
By March, police Chief Bill Scott said there will be a property crimes coordinator who is responsible for car break-ins, bike thefts and burglaries at each police station. And - there's the Park Smart campaign - an effort to make tourists and all car owners more aware of the risk of leaving anything at all in a car.
Lieutenant Nevin is confident that the new measures will lead to more arrests.
"We need to have folks that are dedicated to these crimes - which we do - and officers that are that are out there are, you know, willing and able to you know to make that happen."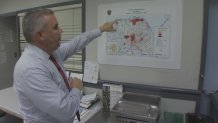 Criminal Gangs Behind at Least 70 Percent of Car Break-Ins
Law enforcement officials estimate that criminal street gangs are behind 70 to 80 percent of auto burglary incidents, according to a Civil Grand Jury report released in June 2016. According to the same report, car break-ins throughout San Francisco cost victims at least $19 million per year.
So far, law enforcement have been unable to hit the brakes on what is now a rising number of car break-ins across the city. Last year, at least 1,461 car break-ins were reported near Fisherman's Wharf, 616 in Golden Gate Park, and 347 at the Palace of Fine Arts.
"They find the reward greater than the risk right now," said Nevin. At some point their luck is going to run out."
Thieves break into upwards of 80 cars per day in San Francisco.
Ninety-Nine Percent of Car Burglars Not Getting Caught
"Ninety-nine percent of the people are not getting caught to begin with," said Max Szabo, a spokesman for District Attorney George Gascon. While the district attorney's office prosecuted over 80 percent of those arrested for car break-ins last year, Szabo believes officers are not making enough arrests.
"Folks actually need to come out to the scene of a crime after an incident," he said. "You can't just say file the report online and wash your hands and it's done, because you're never going to resolve those situations."
Of those convicted in San Francisco for car break-ins, at least half are sentenced to felony probation and jail time, according to Szabo.
New Way to Report Car Break-Ins, Submit Evidence
Last week, the District Attorney's office launched its own online system, where car break-in victims can file reports and submit evidence directly to the district attorney's office.
"That's how we're going to effectuate a resolution of this epidemic, is by tying the individuals who are responsible for the vast majority of these crimes to multiple crimes," Szabo said.
While it might appear the district attorney's office is attempting to supersede the police department's current system of receiving reports of car break-ins, Szabo does not see it that way.
"We are working with the police department very closely," he said. "I think that, traditionally, this may not have been as much of a priority and I think that's changing."
______________________________________
Need to contact our Investigative Unit?
• You can remain anonymous
• 1-888-996-TIPS
______________________________________