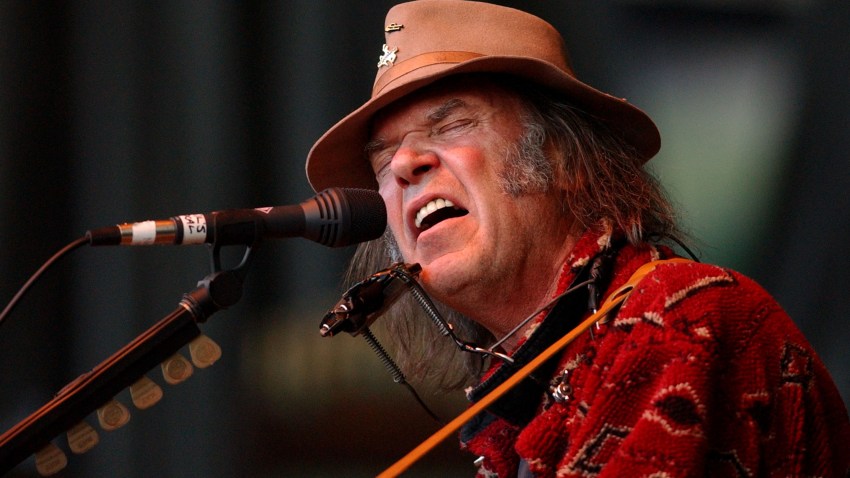 Neil Young is welcoming some old friends to the stage at his annual Bridge School Benefit concert.

Such as himself -- but with Crosby, Stills and Nash thrown into the mix.

The appearance by CSNY -- the seminal band of the 1970s, with the individually-respected solo artists as well as Buffalo Springfield alums on hand -- at the shows October 26 and October 27 at the Shoreline Ampitheater in Mountain View will be the band's first since 2006, according to Rolling Stone.

The Killers, Elvis Costello, Heart, My Morning Jacket and Jenny Lewis will also take to the stage for acoustic sets. The Killers will play only Saturday; the rest play both days, the rock music magazine reported.

It's the 27th year of the concert, which began in 1986.
The concert benefits the Bridge School, which Neil and Pegi Young founded to give a place for their son to learn. Their son, Ben, had difficulty communicating due to his cerebral palsy. Neil's struggles to talk with his son inspired the album "Trans" -- and led to the concert series revered today.
Copyright FREEL - NBC Local Media