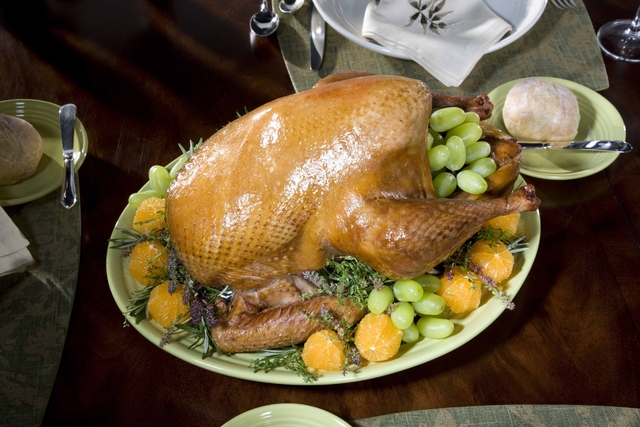 The pilgrims may not have been into nude girls dancing around a pole but that doesn't mean nude girls dancing around a pole can't be into the pilgrims.

San Francisco's Market Street Cinema is getting into the Thanksgiving spirit every year by encouraging men to do more than just stare at scantily clad women.

The adult theater is once again pushing its holiday turkey promotion, where patrons who donate a turkey will receive free admission to the theater.

The promotion, which runs through Nov. 24, has gone up on the marquee with a colorful play on words. And as far as we can tell, you're still responsible for the dollar bills.