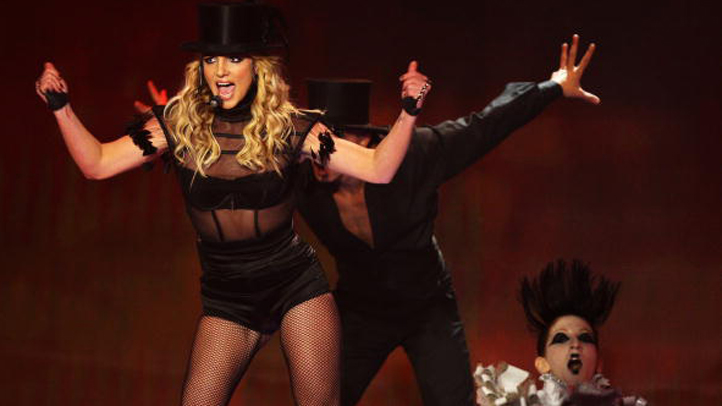 It won't the Castro lovefest that was originally planned, but Britney Spears free mini-concert for "Good Morning America" is still a go for this afternoon.
A press release from ABC earlier in the week said the show would go on, but rain concerns moved it indoors to the Bill Graham Civic Auditorium.
Spears's is here as a guest of GMA. She's happy to have the gig as a way to promote her new album Femme Fatale, which will be released this week. The concert will be taped Sunday and then shown later on GMA. The network morning show is also spending two days focusing on San Francisco tourist attractions and the LGBT community.
Moving Spears to Bill Graham took a lot of the buzz out of the day, but the free event is still "sold out" and is expected to draw thousands of screaming Spear fans to the city.