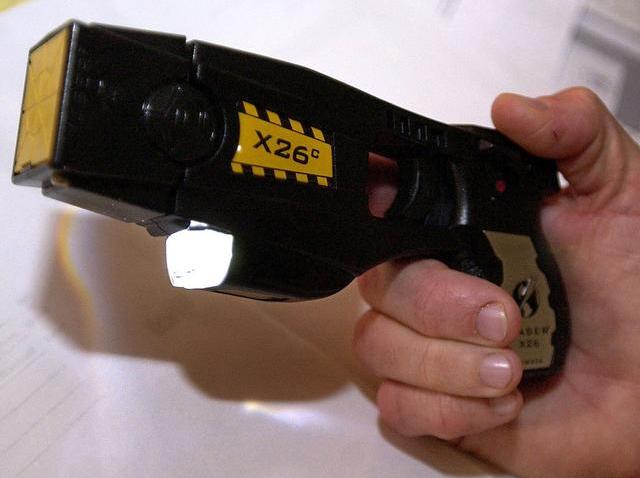 The San Francisco Police Department, Chief George Gascon and the members of the Police Officers Association are going to have to wait a while before they can start tasing bros.

In a 4-3 vote last night, the city's Police Commission voted down a proposal from Gascon, worried that rather than approve a study and leave the eventual decision up to a later vote, the vaguely worded proposal may have allowed cops to start packing the devices immediately.

While used in many police departments across the country according to the SFPOA, which called the commissioners "pretentious" this week, the manufacture of Tasers is not regulated, deaths have resulted in tasing incidents, and officers and departments have been accused of abusive overuse.

Gascon's other pet issue, a sit-lie law that would allow officers to roust citizens from sidewalks from 7 a.m. to 11 p.m., did move forward, as San Francisco Mayor Gavin Newsom submitted a proposed law to the Board of Supervisors on Tuesday.

And supporters of the bill might be heartened to know that a a Santa Clara County Superior Court judge ruled that a similar law in Palo Alto could stand on constitutional grounds of equal protection, though suggested that it could also be challenged under the first amendment.

A similar law in Portland was taken off the books for conflicting with existing disorderly conduct statutes. Which raises the question: If assault, drug use and disorderly conduct are already illegal, why do we need a new law, when the SFPD could just enforce those already on the books?

Jackson West admits the taser and sit-lie laws are probably a moot point, because they would require officers leaving their cars.
Copyright FREEL - NBC Local Media