Authorities have arrested two brothers in connection to a woman found strangled to death in her car parked at the San Jose airport nearly 25 years ago.
David Zimmer, the victim's husband, was arrested Friday by investigators. His brother, Robert Zimmer, was also arrested last week. The brothers each face a murder charge in the death of Cathy Zimmer.
Last month, investigators released new evidence in hopes of solving the San Jose State student's death. The evidence was a large, colorful quilt that was covering Cathy's body when she was found on March 10, 1989.
The quilt catapulted the cold case back into the headlines.
David Zimmer, 66, of Half Moon Bay, is expected to be arraigned next week, according to the Santa Clara County District Attorney's Office.
Robert Zimmer, 69, of Santa Clara, has been arraigned and is being held without bail. His next court date is April 18.
"When I reinstated the Cold Case Unit to assist county law enforcement with the investigation of
unsolved homicides and sexual assaults, it was these kinds of arrests that I had in mind," District Attorney Jeff Rosen said in a press release. "We do not forget victims, nor do we ever give up on justice."
The investigation revealed David and Cathy were going through a separation when she was killed, officials said. Evidence then led investigators to her husband and his brother.
Court documents show that in July 2012, the district attorney's crime lab analyzed a DNA swab that was taken from a piece of Cathy's clothing worn at the time of her death.
Investigators ran the DNA profile through the crime lab database and found Robert Zimmer to be a possible match.
Officials said David Zimmer profited from his wife Cathy's death. He sold their home for more than $225,000 and collected proceeds from two life insurance policies totaling $183,000.
Cathy was a 38-year-old mother of two teens. She was working part-time at a real estate office and taking classes at San Jose State, where she was last seen a day before her body was found.
Debi Lawrence, who was 14 when her mother died, on Friday said she couldn't believe her step-father and step-uncle were involved.
"It's senseless because I don't believe that murder has to happen," she said. "On the other hand, I guess there's a reason why it wasn't just some random person that didn't know her and robbed her."
In a previous interview with NBC Bay Area, Lawrence said that she had a thousand questions since the day she received the news of her mother's death.
"Everyday. Everyday I think about it," she said. "The loss. Not having her everyday to ask question about things I'm going through, everything from high school to all those things with boys, and schoolwork, and how to prepare for college."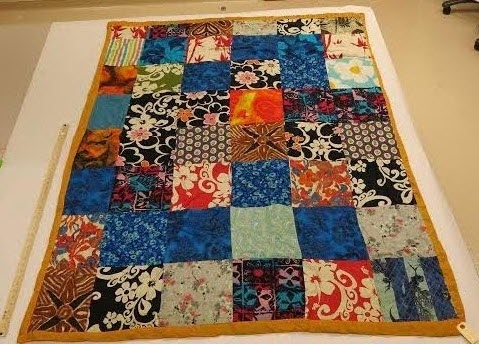 This large, colorful quilt that was found covering Cathy Zimmer's body when she was found on March 10, 1989.
NBC Bay Area's Stephanie Chuang and George Kiriyama contributed to this report.