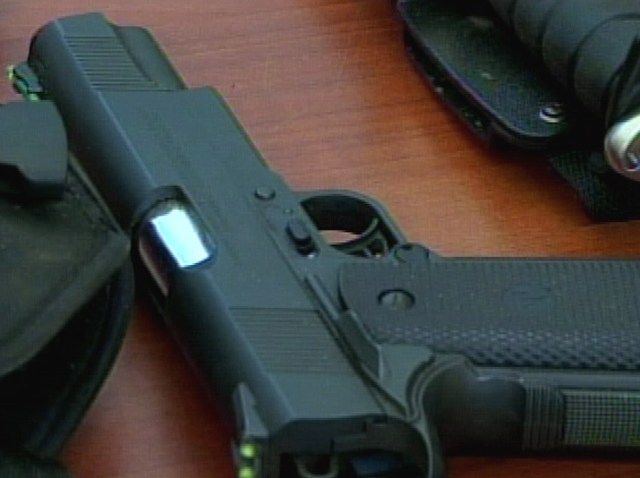 Oakland police are investigating the death of a 15-year-old boy who accidentally shot himself Monday night while playing with a loaded handgun.

Police headed to 3021 Filbert St., near San Pablo Avenue in West Oakland, at 7:45 p.m. after receiving a call about a young boy who had shot himself, Oakland police spokesman Officer Jeff Thomason said today.

When they arrived, officers found the teen suffering from a single gunshot wound, Thomason said. He was taken to a hospital, where he died.

A preliminary investigation indicated that the boy and his 13-year-old brother were playing with the gun in the bathroom of their aunt's house, Thomason said. It is not clear if any adults were home at the time, he said.

The gun somehow discharged while the boys were playing with it, and the older brother was hit. Police questioned the 13-year-old before releasing him to his family.

Investigators will now look into how the boys obtained the gun, Thomason said.

Thomason said that it appears the 15-year-old brought the weapon to the house from somewhere else. Police are working to find the gun's registered owner.

"People need to be aware," he said. "Owners of firearms need to make sure it's locked and secured, and not in a place where children or young adults can get it."

Thomason added that "parents should teach their kids that, if they find a firearm on the street, always pretend that it's loaded. Don't touch it, and call the police."

Anyone with information about the incident is encouraged to contact the Oakland Police Department's homicide unit at (510) 238-3821.