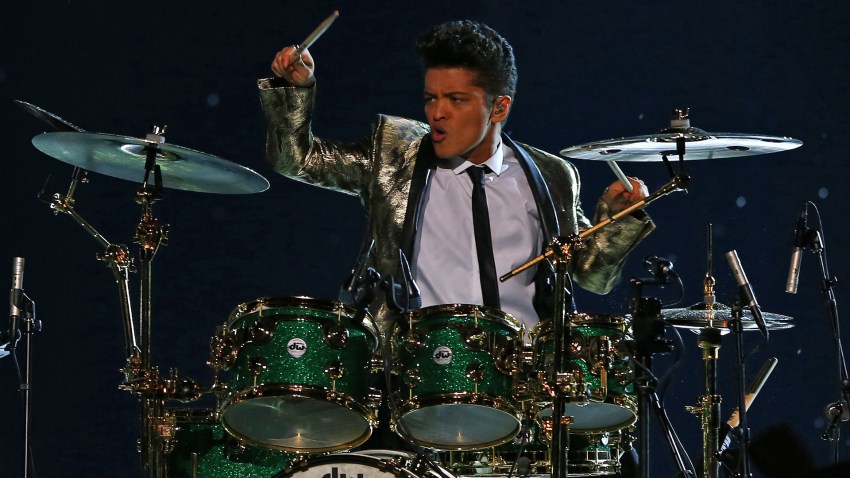 We don't know which teams will be playing in Super Bowl 50 at Levi's Stadium. But we might be close to finding out who will be performing at halftime.
Entertainment Weekly reports that the NFL has offered Bruno Mars the coveted halftime performance slot.
This would be his second go around. He also performed in 2014 at MetLife Stadium during the game between the Broncos and the Seahawks.
Mars is also being asked to "curate" the halftime extravaganza. When Mars performed in 2014, members of the Red Hot Chili Peppers joined him on stage.
Other artists to perform at multiple Super Bowl halftimes include Gloria Estefan and Nelly.
Super Bowl 50 is in Santa Clara on Feb. 7.