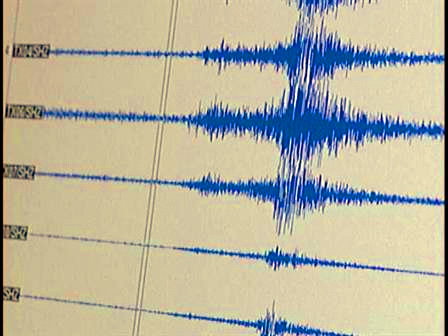 A series of small earthquakes has hit the Bay Area overnight, so if you felt a little something something in the middle of the night, blame tectonic plates.

The U.S. Geological Survey says a 3.1-magnitude quake struck shortly before midnight centered about 10 miles northeast of San Jose.

A couple hours later, at 2:39 a.m., another 3.1 temblor hit about 25 miles northwest of Santa Rosa, the USGS said.

The USGS says both quakes were of weak intensity, but its Web site showed dozens of hits from callers in the San Jose area who said they could feel it. There were just two hits from callers in the Santa Rosa region.

Over the next hour two more quakes rumbled. The USGS says that both were magnitude 2.8 temblors and were centered about 30 miles northwest of Santa Rosa.
Copyright AP - Associated Press