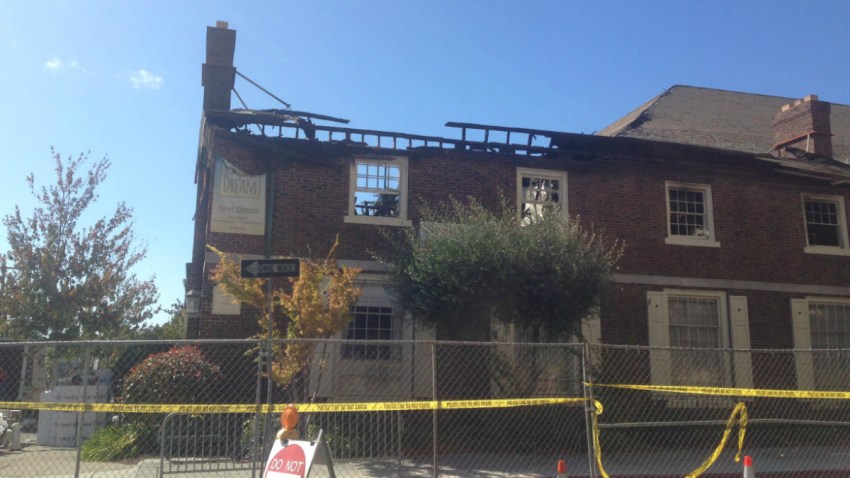 Members of the Berkeley's First Congregational Church that burned last month are holding a fire benefit concert – at a neighboring place of worship – to hopefully recoup some losses suffered during the blaze that ripped through the building, erected in 1925.
The concert will be held at St. Mark's Episcopal Church on Oct. 18 at 7 p.m. at 2300 Bancroft Way.
The fire on Sept. 30 at the church on Channing Way caused severe damage to Pilgrim Hall, which house the offices and assembly halls. The sanctuary suffered moderate damage, displacing the "faithfully progressive" congregation for months. As of Thursday, employees were still working in a one-room office at the Durant House, according to office manager Louise Halfey.
The benefit concert is apropos.
That's because the First Congregational Church of Berkeley has also long served as a home for many of the Bay Area's professional musical ensembles, including the American Bach Soloists, the Philharmonia Baroque Orchestra, Valley of the Moon Festival and Voices of Music, to name a few. These groups, along with the newly formed First Church Benefit Concert Choir, consisting of professional singers from across the Bay Area, will perform at the fundraiser.
Each year these groups rent out the church for a variety of concerts, as the space is large at the church and the acoustics extraordinary.
Business manager Nate Mazur told NBC Bay Area he estimated that the typically brought in $160,000 a year in rented space.
The city's deputy fire chief estimated that the church suffered $2 million structure damage from the fire, a number that Mazur is working with a forensic accountant to confirm.
In addition to the fire, the church set up a GoFundMe page, and by Thursday, had raised slightly more than $12,000 of a $50,000 goal.
Since the fire, the congregation has already held services; albeit not in their home. Members gathered Oct. 2 at the First Presbyterian Church to hear Senior Minister Molly Baskette preach a sermon entitled "A House Not Made with Hands" based on a passage from 2 Corinthians 5:1—"For we know that if the earthly tent we live in is destroyed, we have a building from God, an eternal house in heaven, not built by human hands."
The service was webcast, and the church community has been providing regular updates on its website.
For now, it seems as though church members will be visiting other houses of worship until more permanent plans can be settled.
IF YOU'RE INTERESTED: All proceeds of the benfit concert will go toward the rebuilding of First Church Berkeley. Tickets are $50 for general admission and $25 for students and can be ordered here. A GoFundMe page is collecting donations here. And the church is directly collecting donations here.