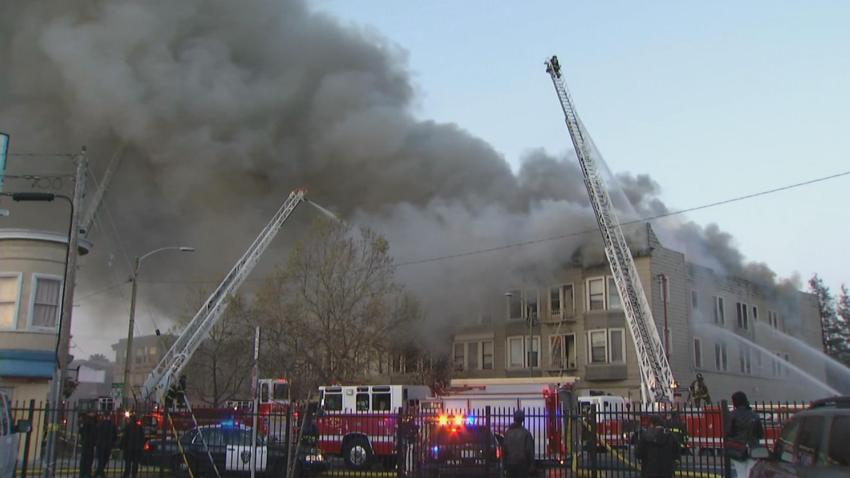 Oakland officials said Thursday that a burning candle started a deadly building fire that killed four people.
The announcement rules out arson as the cause of the Monday blaze that also displaced dozens of residents in a building for recovering addicts and people who had been homeless.
Mayoral spokeswoman Erica Terry Derryck declined to comment further on the candle.
The fire occurred just three days after city building inspectors found multiple fire code violations, including inoperable sprinklers and alarms. Officials also noted a lack of fire extinguishers and overloaded electrical cords during the inspection.
The building owner was trying to evict the organization that leased two of the building's three floors, prompting speculation of arson.