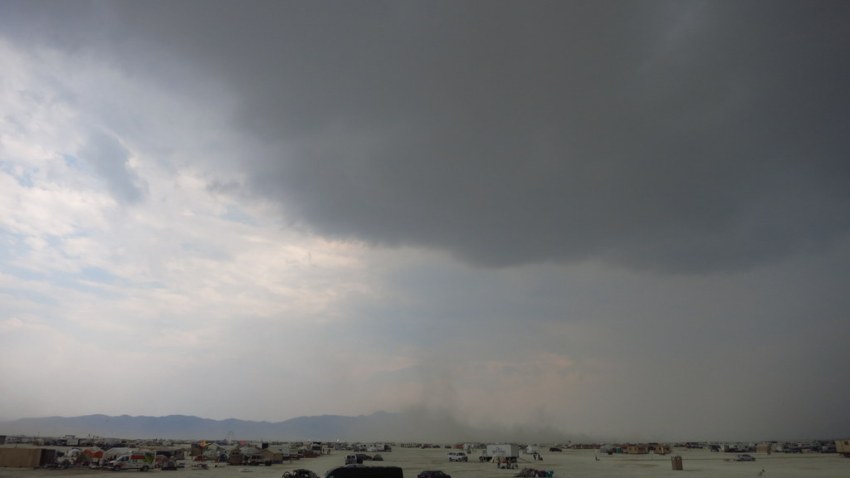 The main gate into Burning Man has been closed through Monday night due to rain, according to the festival's main Twitter account.
Consistent rain has shut down the main entrance to the massive music festival in northern Nevada, and law enforcement officials are turning cars around.
"BRC is closed until midday Tuesday due to rain and standing water. Playa is un-drivable," posted @BManTraffic, the festival's Twitter account dedicated to getting participants in and out of the festival area safely.
People in the area can get hourly traffic reports on BMIR 94.5 at the top of the hour.