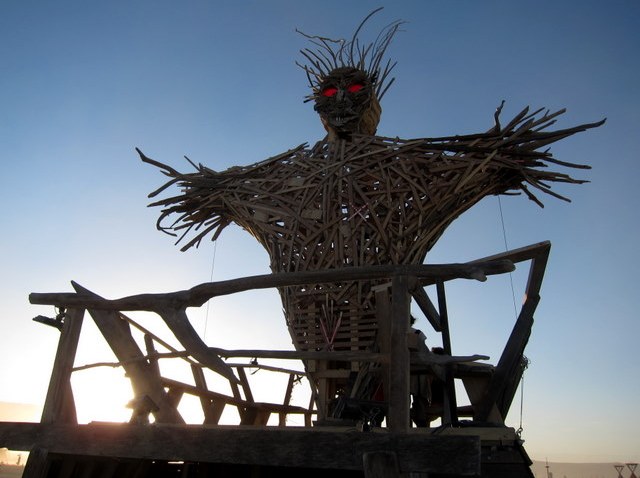 Seven months from now would-be dust-eating, art-lovers will get their Burning Man tickets -- if they win one of two random drawings or get really, really lucky in the open sale.
The first wave of ticketing begins today, with the first random drawing for 3,000 tickets available online.
Tickets cost $420 (really??), plus shipping/handling, with a limit of four per person. Would-be attendees can register online until Dec. 11, providing a credit card. "On or before Dec. 19, a random drawing from the pool of entrants will be conducted," according to their site.
Anyone who doesn't win tickets during this round will automatically be pushed into the main, public sale.
That sale happens in January 2012, with 40,000 tickets also sold randomly, with tiers of ticketing: $240 (10,000 tickets); $320 (15,000); $390 (15,000).
Finally, there is a secondary, open sale in March, with 10,000 tickets up for grabs at $390 a pop (limit four).
All tickets will be mailed in June 2012.