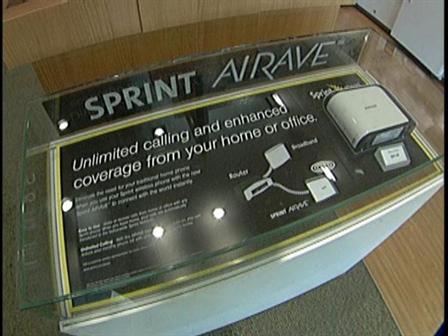 At last, some answers to the question on every San Franciscan's mind: "why doesn't my phone get any reception?"

The answer, in short, is interference. But not the cellular kind -- interference from neighbors. The latest salvo in the battle happened on Potrero Hill. Wireless provider Clearwire wanted to install a few basketball-sized antennas on an existing structure in the park. Neighbors found out about the plans, and started making nervous noises about the health and safety of the equipment.

There's no evidence that the antennas, which are in use all over the world, have any health impacts. They typically are lower-powered than a microwave oven. But the residents were able to block their installation, (and as a result, interfere with the City's cellular service) by enlisting Supervisor David Campos in their fight.

This month, the Board of Supervisors voted to reject the new antennas. Their excuse didn't hinge on health and safety, however. Instead, they blamed the owner of the antenna, American Tower Corporation, for failing to maintain the site. A previous permit required them to conduct landscaping and graffiti abatement, and photos displayed by the planning department showed a dilapidated hut covered with vandalism.

Now, everyone's evaluating their next steps. It looks like the tower owners will need to step up their maintenance if San Francisco is to get more reliable reception.
Copyright FREEL - NBC Local Media