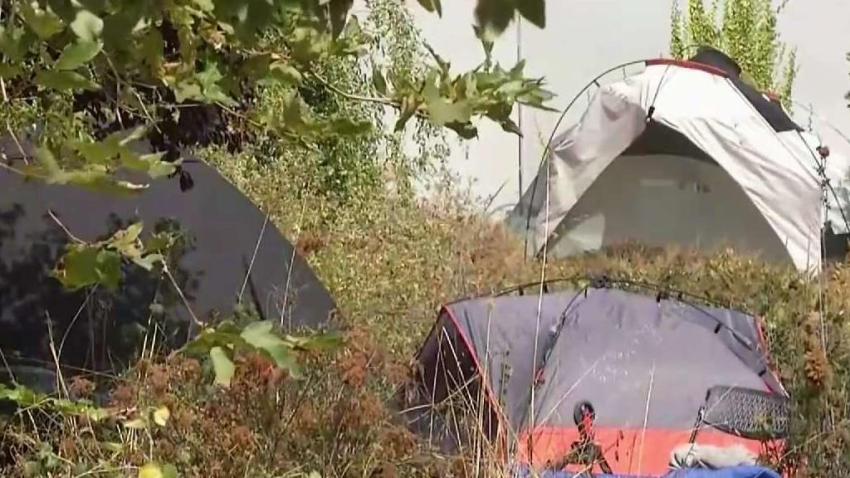 The city of Oakland is getting ready to build another Tuff Shed community for the homeless at the Kaiser Convention Center parking lot, steps away from Lake Merritt.
Their plan to build the new cabin community comes with the goal of quieting complaints about trash and fires that have ignited near the lake.
"I'm excited because now I'm getting closer to housing," said Khadaffii Coleman.
Coleman might be moving into something sturdier than the tent he shared with his wife and their two dogs.
"I'm 45 years old, I'm tired of that it's time for me to do something on my own," he said.
Coleman said he's already put in the application to move into the future Lake Merritt Cabin Community which will house 40 people.
"We'll have porta potties, it'll have services on site, social workers, case managers," said Oakland City Councilmember Abel Guillen. "The goal is to get a cleaner lake so that everyone can enjoy it, the lake belongs to everyone whether you're homeless or sheltered."
The tuff shed will be insulated but will not have any running water. Councilmember Guillen admits this is not a permanent solution and they cannot serve all 60-or-so homeless people that currently live around the lake.
"It just makes me feel better about myself and it gives me a little inspiration to do something," said Coleman.
The Tuff Shed community is expected to be up and running by early October and will cost the city about $500,000.