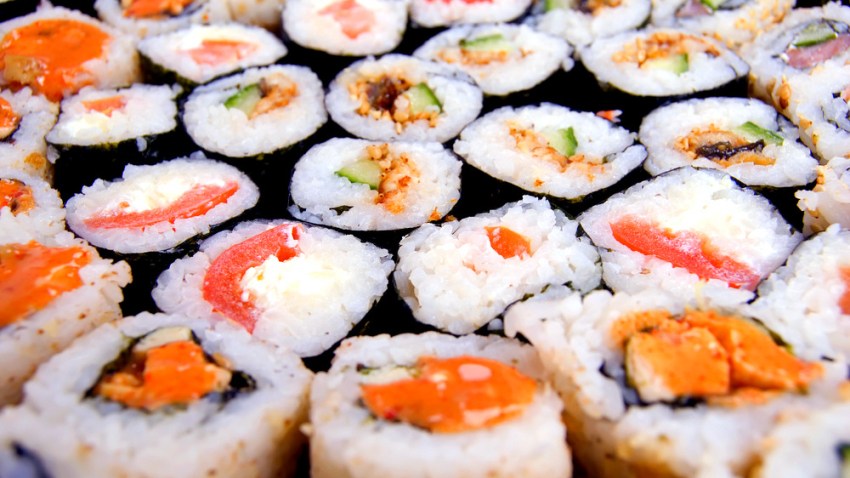 The recipe calls for 536 sheets of edible seaweed, 100+ pounds of rice, 167 pounds of surimi, 67 pounds of cukes and an equal amount of avocados.

The finished product? A 330-foot long California sushi roll to best the world record one made in Maui in 2001. That beast of traditional cuisine was 300-feet long.

More than 350 UC Berkeley students on 58 teams will build the ginormous roll on Sunday. The teams, with names like Smashin' Sushi, AvoCALdoes and Roll Me California Style, are made up of students from sororities, fraternities and other campus groups.

After a lesson on Japanese food culture, the teams will get to work on the colossal treat.

The amazing feat of food won't be around long, however. Officials will measure every foot -- 18 of which will be vegetarian -- then students will chow down on their hard work. There's no estimate on the amount of soy sauce, wasabi or duck sauce it will take to garnish the massive creation.
Apparently, just having a degree from the country's best public university just isn't enough in anymore and edging out competition with tough job market with "creator of the world's largest California sushi roll" on a Cal grad's resume will be the ticket to a brighter future.