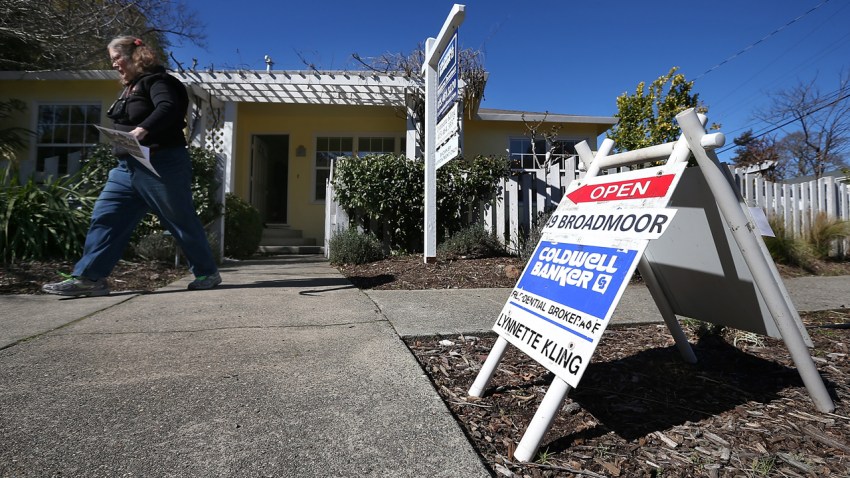 California home sales were down last month, plunging to the lowest level seen in January in seven years in the San Francisco Bay area, a research firm said Wednesday. But prices are still up over the same period last year.

An estimated 25,325 new and resale houses and condos sold in California — marking a 30.6 percent decline from the number sold the previous month and a 2 percent drop from January 2014 sales, according to data released by Irvine-based CoreLogic DataQuick.

The median price paid for a home in California of $376,000 was 6.5 percent above what it was a year ago but slightly less than it was in December.

Sales often dip around the holidays, though the Bay area saw a bigger decline in sales last month than it usually does.

A total of 4,439 new and resale houses and condos sold last month in the nine-county Bay area — a 40.5 percent drop from sales in December and 5.5 percent from January 2014. That's the lowest seen in January since 3,586 homes sold in that same month in 2008, which is the trough for January home sales in the firm's statistics.

In Southern California, a total of 13,560 new and resale houses and condos sold in Los Angeles, Riverside, San Diego, Ventura, San Bernardino and Orange counties. That's down by 29.4 percent from December and 6.3 percent from January 2014.

The firm's data analyst, Andrew LePage, said January numbers do not reflect what's to come and traditionally fluctuate year-to-year.

"January isn't really a bellwether month when it comes to housing trends. For that, we'll have to wait until spring,'' LePage said. "But the latest data do indicate the market continues to struggle with challenges that many in the industry hoped would be resolved last year.''

What's needed is more job and income growth coupled with low mortgage rates, he said. Inventory remains low, and prices continue to lock out many looking for affordability.

The median price paid for a home in the Bay Area was $572,000 last month — up 9 percent from $525,000 during the same time in 2014.

In Southern California, the median price paid for all new and resale houses and condos in January was $409,000. That's up 7.6 percent from $380,000 in January 2014.

California's median sale price has increased steadily for nearly three years. But the climb has slowed in recent months from double-digit year-over-year gains to single-digit jumps.
Copyright AP - Associated Press