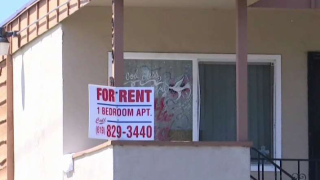 The group behind a failed 2018 rent control measure is trying again for a ballot initiative next year, even after California lawmakers limited rent increases as one attempt to blunt the state's housing affordability crisis.
The housing advocacy division of the AIDS Healthcare Foundation said it submitted nearly 1 million signatures Thursday to put an initiative on the November 2020 ballot that would expand rent control statewide.
Advocates say the problem has grown substantially worse since voters rejected the previous attempt. But opponents say it would aggravate the problem by discouraging rental housing.
Copyright A