California state Sen. Leland Yee is facing a slew of corruption charges as part of a massive FBI sting operation that surfaced allegations of firearms trafficking, money laundering, murder-for-hire and drug distribution.
A federal complaint unsealed Wednesday accuses the San Francisco Democrat of engaging in a conspiracy to traffic firearms and accepting campaign donations in exchange for official acts. In one instance, Yee, who has been a strong advocate for gun control during his decade in the state Legislature, warning that such business dealings are "not for the faint of heart," according to the complaint.
He was charged with conspiracy to traffic in firearms without a license, and to illegally import firearms as well as a scheme to defraud citizens of honest services.
Yee and Raymond "Shrimp Boy" Chow, leader of the Chee Kung Tong Free Masons in San Francisco, were among 26 defendants charged in the federal criminal complaint Wednesday, U.S. Attorney Melinda Haag of the Northern District of California said.
The federal criminal complaint, filed on March 24, charges the defendants with firearms trafficking, money laundering, murder-for-hire, drug distribution, trafficking in contraband cigarettes and honest services fraud, the FBI announced. According to the affidavit
If convicted on all charges, Yee could face more than 100 years in prison. His bail was set at $500,000, unsecured, with the provision that he not leave the state. He was released from custody late Wednesday afternoon.
Yee is due back in court on Monday.
Chow's charges include money laundering and conspiracy to traffic contraband cigarettes.
One of the places the FBI searched Wednesday was at the San Francisco Chinatown office of the Chee Kung Tong at 36 Spofford Street, where Chow, a notorious former Chinatown gangster, conducts business. Chow was arrested during the raid.
Firefighters were seen going inside with a circular saw and later said they had cracked a safe.
According to the complaint, a pattern of alleged racketeering activity emerged as FBI undercover agents infiltrated the CKT through introductions made by Chow and others.
Over the course of the undercover agent's relationship with Chow and other defendants, the complaint shows, the undercover agent informed the group that he was interested in generating income from illegal schemes. He was then inducted into CKT as a "consultant," and allegedly introduced to a number of the defendants in order to launder money, traffic narcotics, firearms and purpotedly stolen cigarettes and liquor and engage in murder-for-hire schemes over the course of multiple undercover operations.
The FBI also arrested Keith Jackson, a well-known political consultant who owns San Francisco-based political consulting firm Jackson Consultancy.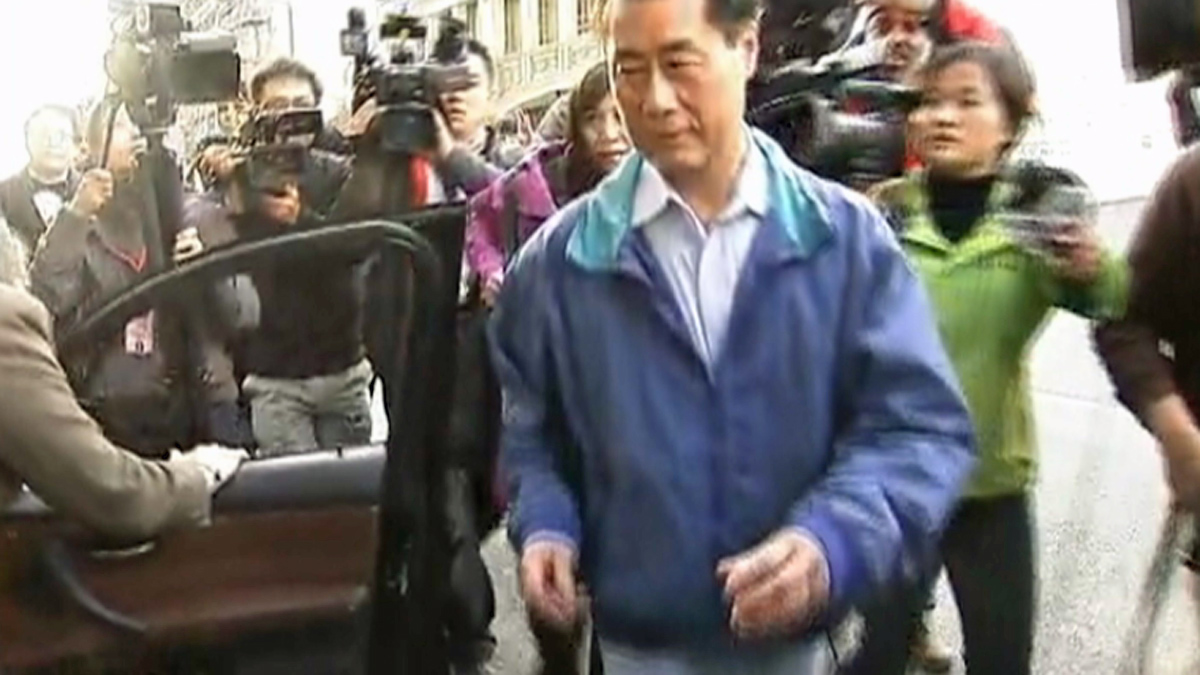 State Senator Yee leaves the federal building in San Francisco, Wednesday, March 26, 2014.
Chow also introduced Jackson -- a "consultant" to the CKT -- to the undercover agent. Jackson and his son Brandon Jackson allegedly responded to the undercover agent's request for weapons, selling him various types of firearms and two ballistic vests.
Jackson, Brandon Jackson and another defendant allegedly conspired on a murder for hire scheme at the undercover agent's request.
The complaint also says that Jackson is a close associate of Lee and has been involved in raising campaign funds for him from at least through May 2011 to the present.
Yee, who has served in the state Legislature for more than a decade, was elected to the State Senate in November 2006 and represents District 8, which includes San Francisco and San Mateo County. The former San Francisco supervisor and 2011 mayoral candidate is currently running for secretary of state.
The complaint alleges that starting in 2012 and continuing until now, Yee and Keith Jackson allegedly raised money and campaign funds for Yee's secretary of state campaign by soliciting donations from undercover FBI agents in exchange for multiple official acts.
The compaint also alleges that Yee and Jackson were involved in a conspiracy to traffic firearms.
The complaint details how, starting in May 2011 and continuing for several months, Jackson allegedly asked an undercover FBI agent to make contributions to Yee's San Francisco mayoral campaign. The agent declined to make contributions but introduced Jackson and Yee to a business associate, who was another undercover agent. When Jackson and Yee asked the agent for campaign contributions, it resulted in at least one personal $5,000 donation.
The complaint claims that Yee tried to get rid of a $70,000 debt after losing the November 2011 election by making a call to the California Department of Public Health in support of a contract with the second undercover agent's purported client and writing an official letter of support in exchange for a $10,000 campaign donation.
Yee allegedly made the call on Oct. 18, 2012, and provided the letter around Jan. 13, 2013. Jackson accepted the $10,000 on Nov. 19, 2012.
Yee is known for his efforts to strengthen open records, government transparency and whistleblower protection laws.On his website, Yee promises that if elected as secretary of state, he will be "committed to fair elections and expanding access to our democracy."
He was honored last week by the Northern California chapter of the Society of Professional journalists for his efforts to uphold the California Public Records Act.
Chow, who ran a Chinese criminal organization and was convicted of gun charges, was released in 2003 after spending 11 years in prison. He has since been praised for his involvement in the community and for trying to turn his life around.
On what appears to be Raymond Chow's Facebook page, Chow displayed a picture of a certificate of honor presented to him by Lee that honored him "for his tenacity and willingness to give back to the community and working 'in the trenches' as a change agent."
Chow also appears to have been tweeting from the Twitter handle @RaymondChow10, using hashtags that included "sunoftheunderworld," "mafia." and "chinatown." His last tweet was on Nov. 17, which shows him at his sister's birthday, enjoying a glass of red wine.

Chow has also posted pictures of him with other notable public figures and local business owners, including former San Francisco Mayor Gavin Newsom, and a picture of another certificate of recognition from state Assemblyman Tom Ammiano.
Yee's arrest shocked the Chinese-American community, many of whom view him as an important figure in San Francisco politics.
Officers from the California Highway Patrol and Sergeant at Arms were stationed outside Yee's state Capitol office in Sacramento Wednesday morning, where the FBI agents conducted a raid, taking computers and other documents, according to KCRA-TV.
The FBI confirmed to KCRA-TV that it had raided homes and businesses in the Bay Area and Sacramento Wednesday morning, issuing multiple search warrants and making arrests.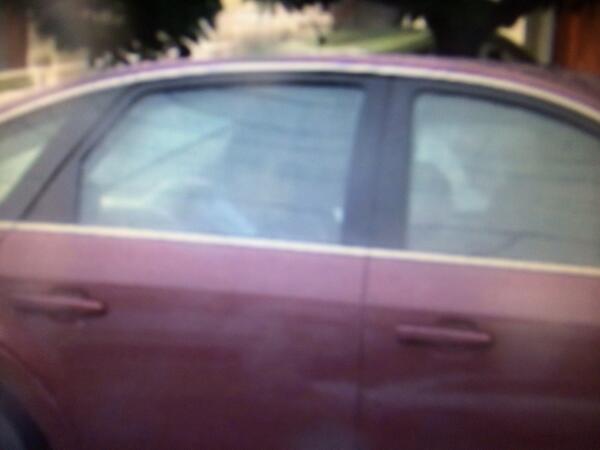 State Senator Yee was arrested Wednesday morning on public corruption charges. (Photo: Diane Dwyer)
Yee's press secretary, Dan Lieberman, declined to comment when contacted by NBC Bay Area. An official statement would be released sometime Wednesday afternoon, he said.
Yee's arrest would make him the third Democratic state senator fighting charges this year.
His arrest comes just one month after prosecutors announced federal bribery and corruption charges filed against state Sen. Ron Calderon.
Prosecutors say the Los Angeles-area Democrat accepted about $100,000 in cash bribes and other perks in exchange for his supporting or opposing bills. Calderon has pleaded not guilty.
Earlier in the year, Democratic Sen. Rod Wright was found guilty of multiple charges that stemmed from accusations he did not actually live in the Southern California district he represents. Wright is appealing the conviction.
Both Wright and Calderon have taken a leave of absence from the state Senate.
Democrat Derek Cressman, who is one of several candidates also running for secretary of state, called Yee's arrest a "wake-up call."
"We are clearly beyond the point of looking at one bad apple and instead looking at a corrupt institution in the California senate," Cressman said in a statement. "The constant begging for campaign cash clearly has a corrosive effect on a person's soul and the only solution is to get big money out of our politics once and for all."
San Francisco Mayor Ed Lee said that he was shocked and disappointed by the news.
"Leland Yee has been a part of public service for a long time, sorry to see that tainted by these allegations," Lee said.
A man was charged last year for threatening Yee over legislation that he proposed to limit rapid reloading of assault weapons.
Yee is the first Chinese American ever elected to the California State Senate. He emigrated to San Francisco from China at age 3. Yee graduated from the University of California at Berkeley and receieved a master's degree from San Francisco State University. Yee and his wife Maxine have four children.