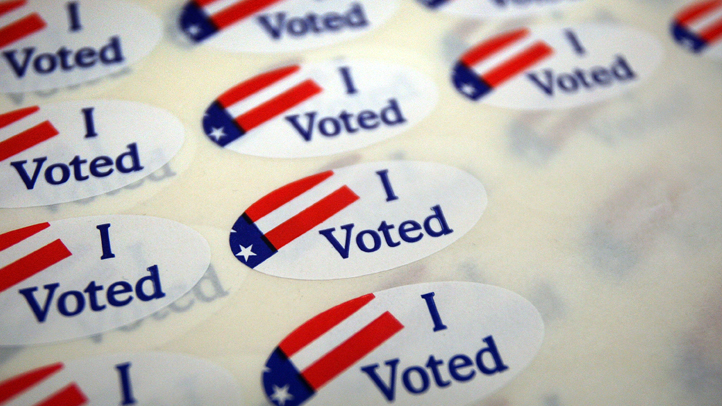 A new political party made its way to California Monday, hoping to throw a fresh-faced candidate into the presidential race next year.
Americans Elect qualified for the November 2012 ballot in California after qualifying in 11 other states around the country. The privately-funded group says it's fed up with partisan gridlock. A third party candidate would stir the pot enough to get the country back on its feet, organizers said.
The party won't select an actual candidate until June 2012, when registered voters will choose him or her on the party's website.
While Democrats and Republicans in Washington quibble over the payroll tax extension, the news of the new political party may be a refreshing thought for voters, said Darry Sragow, senior advisor to Americans Elect, in a statement.
"The people of California are desperate for their elected representatives to stop clinging to their ideological differences at the expense of helping Californians weather the worst economic downturn in decades," Sragow said.
However that newcomer, whoever he or she may be, might actually enhance partisan gridlock, said Gary Jacobson, UCSD political science professor.
"Suppose their president won – how could he possibly govern? He would have supporters in neither party on the Hill," Jacobson said.
Plus, there's a chance the candidate will pull votes away from one party, depending on how progressive or conservative the candidate is. In an already tight election, this can be extremely risky.
Jacobson doesn't believe the new party will amount to much, and if anything, could become a vehicle for protest. However Californian voters who like the idea of choosing a fresh new candidate can afford to take the risk, as the primaries here won't be nearly as close as they will be in other states, he said.
"Californians can have fun with it," Jacobson said.