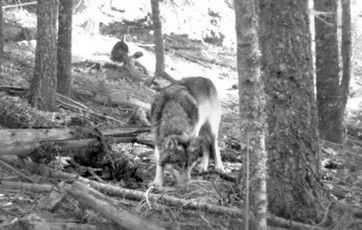 California's lone wolf may have found a home.
According to the Sacramento Bee, the wolf known as OR7 has spent a lot of time lately in southeastern Lassen County. A lone wolf will hunt more like a coyote, eating small mammals. Given the chance, however, a healthy, lone wolf will attack a small deer if possible.
It's the same region where the state's last known wild wolf was killed in 1924.
Experts say the location is likely coincidence, though it may point to something in a wolf's habitat preferences. OR7 has traveled more than 1,000 miles since leaving its pack in Oregon in September in search of a mate.