Those who have had a career as television reporters are often asked about their favorite stories out of the many they have covered.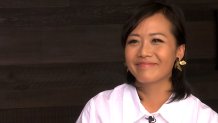 Stephanie Chuang has been asked that question any number of times and among the thousands of stories she covered during a decade-long career one always seemed to rise to the top.
While reporting for NBC Bay Area in 2013, Chuang shared the story of a social media campaign to help a young woman with cancer. It was the kind of story she loved to tell.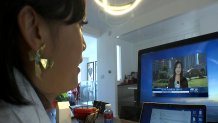 "I didn't want to do the car crashes or the shootings," Chuang said. "I wanted to do the stories that really highlighted people, their struggles, how resilient they are."
Still, reporting that story in no way prepared Chuang to live it. Which is exactly what she had to do three years later when she was diagnosed with the exact same cancer as the woman in her story.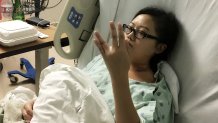 "A lot of times I think reporters talk about, 'Oh, man, that hits close to home,'" Chuang said, "but this transcended that obviously. I felt really emotional and I guess still do."
Like so many newly-diagnosed cancer patients, Chuang was both flooded with information yet left wondering what to do. Then, a family friend and doctor, David Nguyen, came over to her home and explained to Chuang and her fiance in plain talk what their life would likely be like for the next hours, weeks, and months.
"Thank Goodness for David because if we hadn't had him we would not have known where to go," Chuang said.
She understood, however, that very few people have access to a resource like Dr. Nguyen. So, she set out to give them one.
During her chemotherapy treatment, on the rare days she felt well enough to work, Chuang started mapping out, with Post-It notes on the wall, what would turn into OneDavid.
OneDavid is a website that, through actual cancer patient stories, gives the newly-diagnosed practical information about they can expect on their cancer journey: the treatments, the drugs, the wigs, and the waiting ... all the waiting.
OneDavid provides detailed stories, everything from the first symptom to the final medical bill, from survivors of a variety of cancers. Chuang says is looking to continually expand the types of cancers covered on OneDavid by interviewing an ever-growing number of survivors.
"OneDavid is supposed to give you a sense of calm and control in a time of complete overwhelm," Chuang said. That's how I describe what David gave to us at that time."