Harbor Commission candidates for four open seats overseeing the San Mateo County Harbor District took questions at a public forum Wednesday.
Between a lawsuit settlement costing hundreds of thousands of taxpayer dollars according to a commissioner, concerns of micromanagement and suggestions of dissolution by the San Mateo County civil grand jury and Local Agency Formation Commission (LAFCo), the candidates had a full house.
However, these are "sins of the past," according to Ed Larenas, one of two candidates running for a two-year term.
Larenas is a co-founder and chair of the Surfrider Foundation and said that with proper management, dissolution wouldn't make sense.
His primary concerns in the Harbor District are the sea level rise and water quality issues arising from the landfill.
With more effort, Larenas said he believes the commissioners could find solutions to prior issues.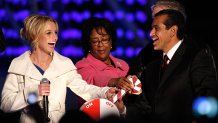 Brian Rogers, who ran previously in 2014, is running against Larenas for the two-year seat and agrees that environmental concerns are the biggest problem.
Rogers said the commission has the proximity and resources to govern the Harbor District and says he believes it is going in the right direction.
With that, Rogers wants greater accountability for the developers hired by the commission and for tax dollars to be diverted to support improvements in public spaces, putting a priority on making business enterprises in the Harbor District self-sufficient.
While incumbent Sabrina Brennan said the Harbor District is extremely expensive, she said she was able to play a part in paying back its incurred debt over her last term. She also spoke about her efforts on the development of volleyball courts and involvement of women at the Mavericks.
The topic of inclusion of women into Mavericks competitions has been an ongoing one on the peninsula's coast side.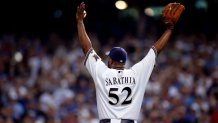 Just this week, four women competing in the Titans of Mavericks competition in November submitted a request to the California Coastal Commission for a league of their own.
Incumbent Virginia Kiraly, who has a professional background in financial planning, also put an emphasis on her role turning around the budget since being appointed to the commission, adding that a review of lease agreements is necessary during the upcoming year.
Collaboration is key to incumbent Tom Mattush, who said there should be less "financial finger pointing" between boards and commissions and more efforts to work together on solutions.
Shawn Mooney, who ran previously in 2014, put a heavy emphasis on the creation of a South Bay Ferry Service and extension of commercial properties for added revenue.
This forum is one of several organized by the League of Women Voters ahead of the November elections. The next forum will be on Tuesday, October 4, 2016 and include candidates from the Midcoast Community Council and Montara Water and Sewer District.