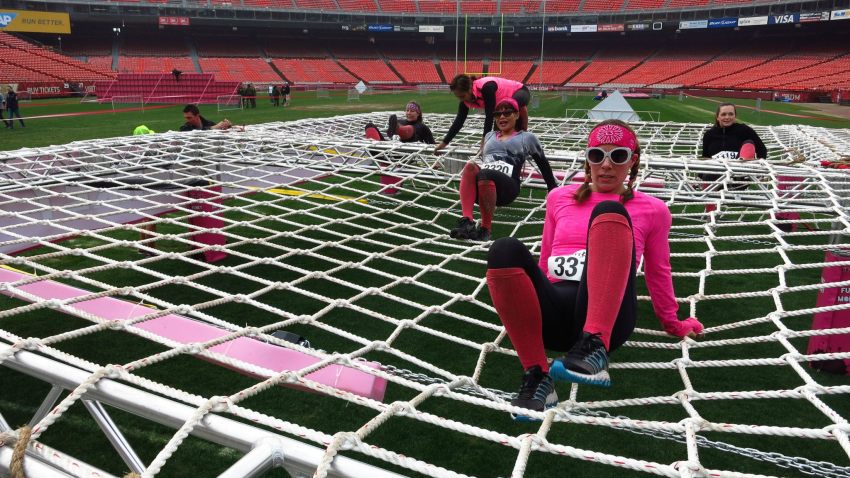 While the San Francisco 49ers are preparing to play in Super Bowl XLVII in New Orleans, the team's home ball park hosted a girls-only mud run event.
The race is called "Dirty Girl," and it is a 5k mud run for women of all ages and athletic abilities. Organizers say it's not a "race" in the traditional sense. Instead it is described as an untimed obstacle course designed to push participants out of their comfort zone.
"Run, walk, climb, crawl—you will experience it all," the race website says. Race Website Link
Thousands of women took part in the Saturday morning race.
The race was in San Francisco this weekend. It will be held in San Diego next weekend.
And it is going to be New Orleans, the home of the Super Bowl Feb. 23.
Dirty Girl events attract thousands of women in each city they stop in, and they expect to reach half a million participants by the end of 2013.
San Francisco is the first stop on the 62-city tour in 2013.