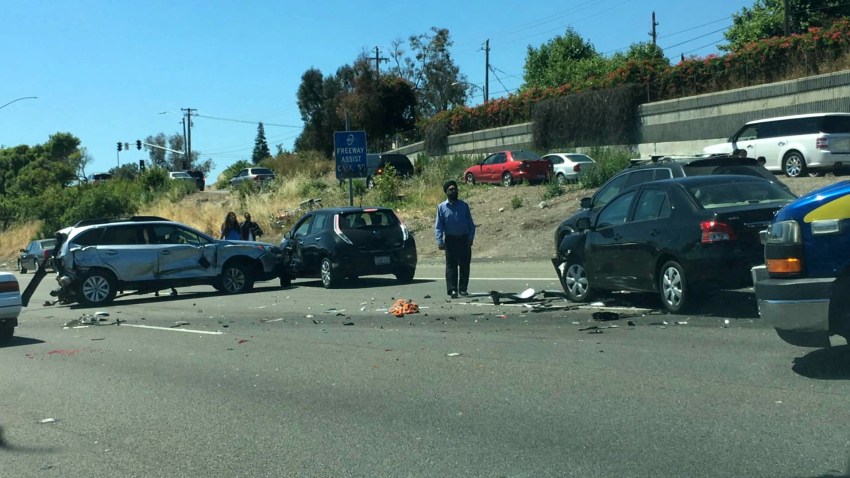 California Highway Patrol officers said they are responding to a major injury traffic collision in San Jose Saturday afternoon.
The multi-vehicle crash occurred around 3 p.m. along U.S. Highway 101 near Oakland Road, according to the CHP.
Photos from the scene captured at least five cars involved.

Further information was not available.
Stay tuned for details on this developing story.