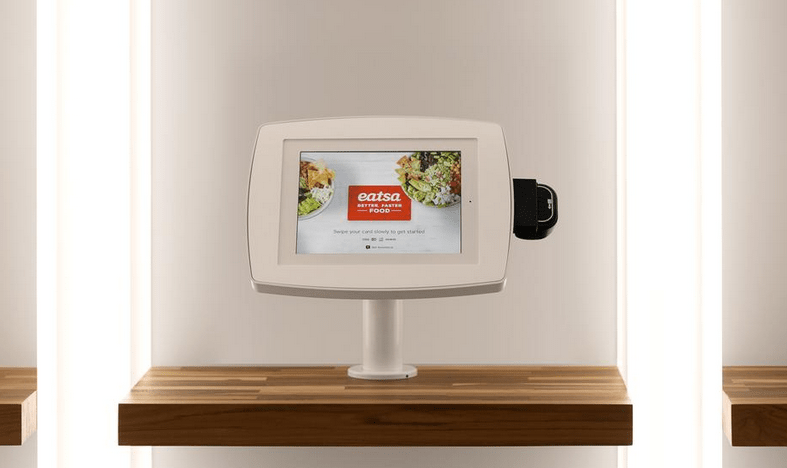 It's a brave new world.
Futuristic restaurant eatsa opened its doors in downtown San Francisco Friday, bringing customized quinoa bowls and a fully automated experience that promises blazing fast — and healthy — fast food.
There are no human beings at eatsa. At least no visible ones. And the founders want it that way.
"By developing new technology to automate every aspect of the food experience, we are able to deliver a product with the best qualities of premium fast casual at a price point that is accessible to everyone," said eatsa co-founder Tim Young.
eatsa, which is located at 121 Spear St., promises to serve $6.95 dishes with quinoa as the basis for each bowl, including salads and curries. Virtual cashiers mean no wait time for customers, eatsa says. You can order on an iPad and robot cubbies will present the food to customers at the touch of a button. "It's essentially lunch on demand," said co-founder Scott Drummond. "eatsa's Order Anywhere concept translates to zero wait time for customers. No more waiting in line. No more $12 lunch salads."
Possibly the most high-tech restaurant ever?
The zero-human-interaction restaurant trend is spreading to America http://t.co/uEQbPRa3UG pic.twitter.com/QZT7XS5Yvv — Eater (@Eater) August 31, 2015

— Eatsa (@eatsa) August 30, 2015
We're making your #lunch hour easier w/ #deliciousness on-demand: #eatsa mobile app coming soon to the iTunes store. pic.twitter.com/8OBOUcEFxl — Eatsa (@eatsa) July 16, 2015