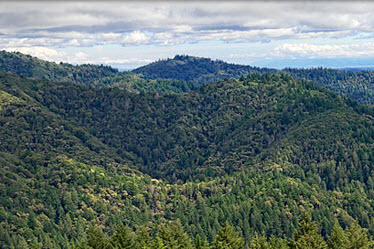 Silicon Valley hikers and nature lovers will continue to visit a popular state park, for at least another year. This is because a deal has been reached which will save Castle Rock State Park from the state's closure list.
According to the San Jose Mercury News, a nonprofit conservation group from Los Altos called Sempervirens Fund is donating $250,000 to keep the park running.
That is enough money to hire a full-time park ranger and maintenance worker. Plus there will be extra funds to hire seasonal workers. The donation will also open up more than 1,300 acres of land which has been closed for over a decade. The group is also planning to build a much more elegant entrance to the park to replace its' current dirt lot.
Castle Rock State Park is located along the ridge line of the Santa Cruz Mountains near the Santa Cruz and Santa Clara County lines. It's known for stunning views and wilderness. Other state parks have also been saved from the budget axe. Last September, Henry W. Coe State Park near Morgan Hill was saved through donations from another conservation group. And several others in Marin County and further north near the Oregon border have also been spared.
Last year, Gov. Jerry Brown created a list of 70 State Parks which were slated to be closed by July 1 in order to save $22 million.