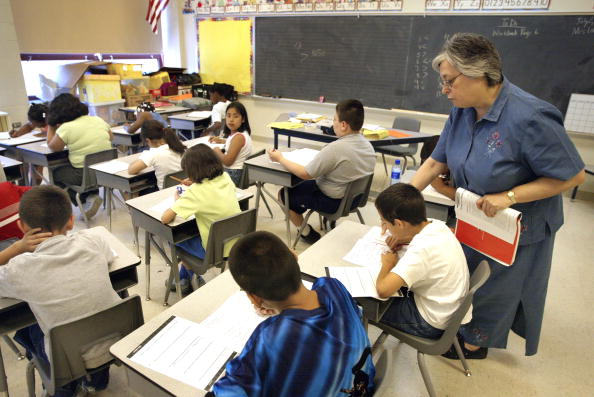 Amid the heat and noise of end-of-session chaos at the Capitol, a major overhaul of how school performance is measured is quietly moving forward.
For years, standardized test scores have been the yardstick by which California's classrooms have been measured.
But Senate President ProTem Darrell Steinberg (D-Sacramento) says that narrow focus misses the mark.
"We're trying to make public education more connected to the economy," Steinberg tells Prop Zero.
He's authored SB547, which would replace California's Academic Performance Index with a set of standards that include items like career and college readiness and graduation rates, along with test scores.
Steinberg's intent is to help measure not just how well schools teach facts, but also such things as critical thinking skills, communication skills, and how to spark interest in a certain career path.
Steinberg points to a sobering statistic: more than half of freshman students in the California State University and community college systems need some remedial instruction in order to perform college-level work.
The plan has won the approval of the Los Angeles Chamber of Commerce, whose leadership believes the plan will help students learn vital success skills.
School accountability is critical, especially in this era of budget cuts. Steinberg's plan is winning a lot of praise as a means of providing a clearer way of measuring classroom success.