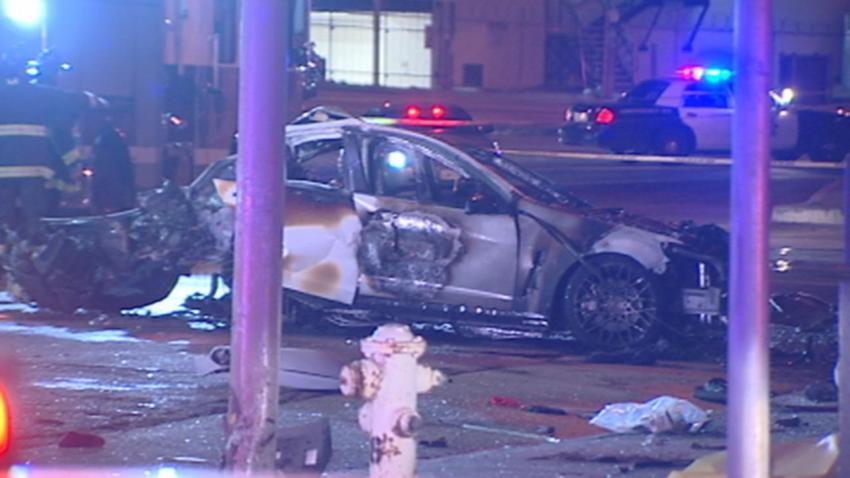 A police chase in San Francisco ended with three people dead after a fleeing car crashed and burst into flames.
Officials say that at about 9:20 p.m., a California Highway Patrol officer saw a car doing donuts on the heavily crowded street near 6th and Brannan in San Francisco.
The CHP officer said he tried to pull the car over, but the car did not stop and instead a chase ensued.
Presumably to get away from the officer, the car then started running red lights. Given the influx of people on the street due to Super Bowl festivities, the streets were shut down temporarily, a spokesperson for the California Highway Patrol said.
A few blocks later, at 9th and Brannan street, the car slammed into a taxi. The car then erupted in flames, killing all three suspects in the car.
Traffic on 9th and Brannan is expected to be closed for several hours.
The Major Accident Investigations Team is investigating the accident. Check back for updates.