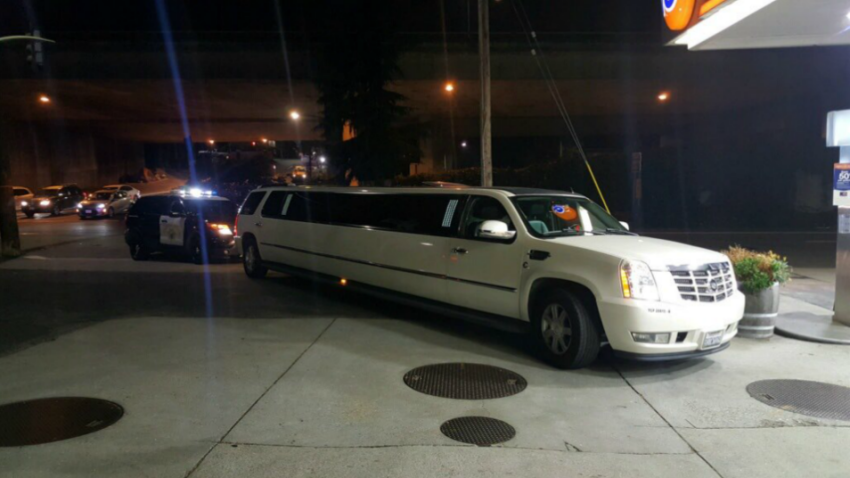 The California Highway Patrol isn't always out to ruin parties.
That was certainly the case recently when CHP Oakland officers used their patrol vehicle to push a limo that had run out of gas to a nearby gas station.
Officers first came across the out-of-gas Cadillac Escalade limo along westbound Interstate 580 near West Grande Avenue, according to the CHP. The officers soon found out that the people riding inside the limo were trying to make it to San Francisco for a birthday celebration.
After the driver of the limo couldn't reach his roadside assistance provider, the officers put their vehicle to work, pushing the limo to the nearest gas station, according to the CHP.
The partygoers eventually continued along on their journey but not before showering the officers with gratitude, according to the CHP.