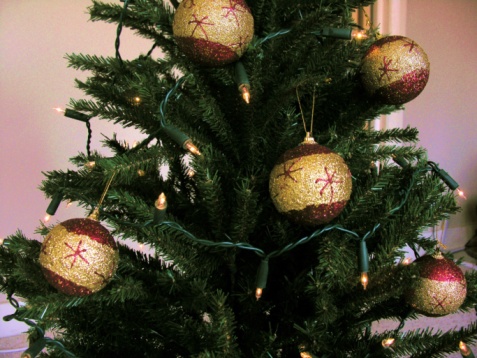 The holiday season may bring an unexpected gift to the Bay Area.

Some Christmas trees originiating in Anchorage, Alaska are making their way into the lower 48 with a colorful, living ornament — live Pacific Chorus frogs.

While the small frogs are very cute, measuring an inch or two with lovely moss-colored green sides and black spots, Alaska state officials are asking residents to hide their PETA cards and practice some tough love.

If you find a Christmas tree frog, kill it.

That's because the cute frogs — whose joyful chorus is often used for movie soundtracks — could be carrying some ugly viruses and funguses, including chytrid fungus that is devastating amphibians around the world and could turn your holiday cheer into a heavy heart of guilt.

So far there have been no sightings, or killings, in California.
Copyright AP - Associated Press