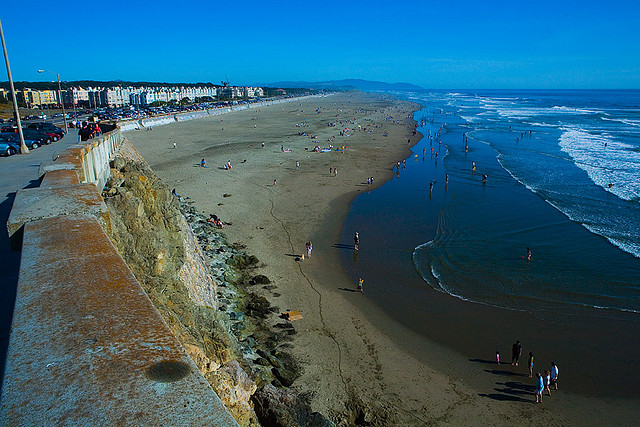 Watch where you step on Ocean Beach. A battle brewing over erosion control has one environmental group claiming that the City's rock wall is a hazard.

At issue are piles of rubble that the City's been dumping on the beach for the last decade. That rubble is supposed to prevent erosion and protect a sewer line and a highway, but the California Coastal Commission says that it's blocking access to the beach and causing damage to the environment.

According to the commission, the City's been violating rules for years. It began with an unpermitted rock wall in 1997, and has continued to this day with construction that outpaces what the commission has allowed.

For its part, the City's Department of Public Works has offered little justification for their actions. When asked to explain themselves before the commission, the DPW simply responded that it couldn't find any documents about why they dumped the rubble in the way that they did.

The DPW also claims to be working alongside the commission to find a long-term solution to the erosion problem. But they'll have to do more than just talk about it: now, the San Francisco Board of Supervisors is getting involved. They're taking a closer look at the DPW's actions and may demand more concrete action.

Meanwhile, the rock piles continue to sit on the beach, making it hard for human to move around and even harder to threatened species.
Copyright FREEL - NBC Local Media