They call it "The Jungle."
It's considered one of the largest, if not the largest, homeless encampments in the country, and it's in the heart of the Silicon Valley.
The Jungle has been at the center of community complaints for years. Now, those who live in The Jungle want to change its image, all on their own.
NBC Bay Area got a first-hand look at how those who live inside the San Jose encampment want to make it a better place.
There are roughly 200 people living in The Jungle. In essence, it's a city for the homeless, on the banks of the Coyote Creek, next door to Happy Hallow Park and Zoo, and they too are tired of the way it looks.
Trash is strewn almost everywhere, and now there's a plan to clean it up, not from the city, but from the residents themselves.
"I don't like being like this," said a Jungle resident who went by "Giggles" and asked that her real name not be used. "This mess, it's too dirty for me."
"Dirty" may be an understatement. And now those who live in The Jungle are doing something about it.
Giggles has been homeless on and off since she was 18. She's been living in The Jungle for the past two years.
The main thing Giggles wants is to stop being homeless, but until that happens, what she wants is a much cleaner Jungle.
"It gives us a bad name," Giggles said. "We are not dirty people. Might seem that way."
Angie Nieman and David Sosa founded the CARE Outreach program. They have been feeding the homeless in The Jungle for months. With their help, and some additional assistance from San Jose City Council candidate Mauricio Mejia, developers are donating two large dumpsters over the weekend so the homeless in The Jungle can clean out the piles of trash.
Those who call this home say they're excited.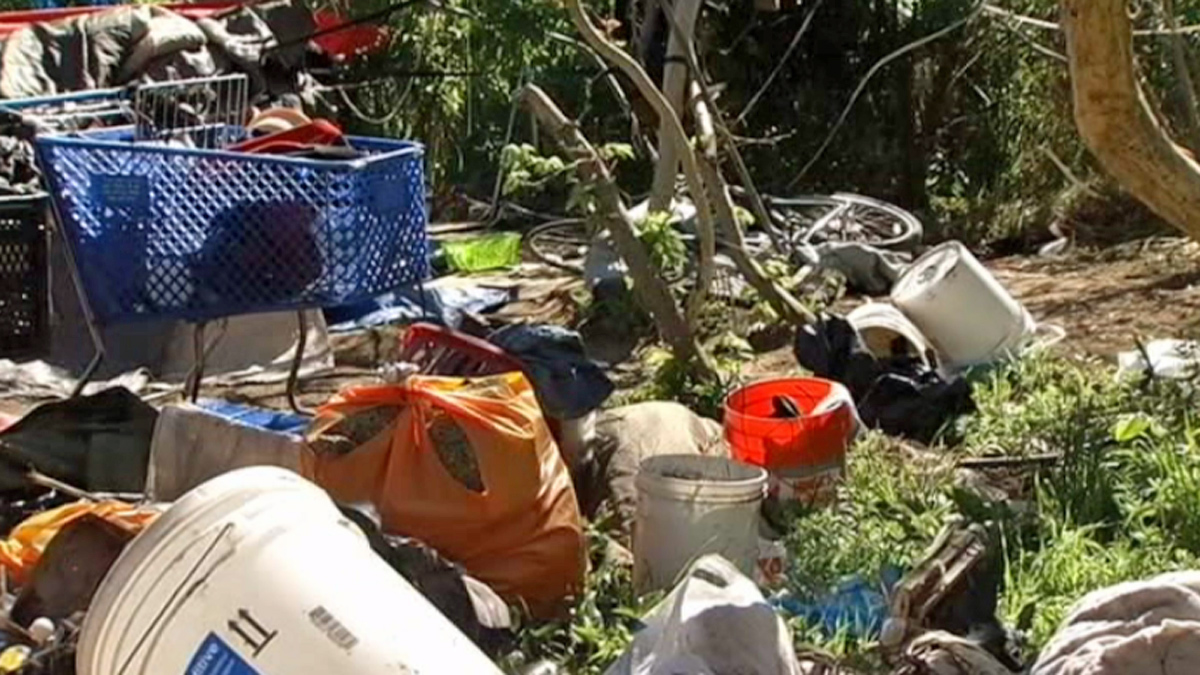 Trash is seen strewn about "The Jungle" in San Jose, Thursday, March 13, 2014.
"We're ready. We're ready for it," Jungle resident Annie Meleah said. "We all start saying, 'If this is our home, let's make it our home instead of dumpsters.'"
Critics argue the city should shut the encampment completely, and push The Jungle's residents to find real housing.

Some of those who live in The Jungle say they'd like that, too, but this is all they have right now, and they want to clean it up.
"I walk by and say, 'This is not a Third World country. This is America,'" Sosa said, "and it's kind of sad... we have to look in our own backyards first."
The big clean-up is this coming Saturday and Sunday, and members of the CARE team, who used to be homeless, will be here to help.
San Jose officials are concerned the clean-up effort could be risky.
Ray Bramson, with the Housing Department's homeless response team, said that volunteers may not be properly trained to deal with issues they could face this weekend, including the possibility of hazardous materials at The Jungle site.